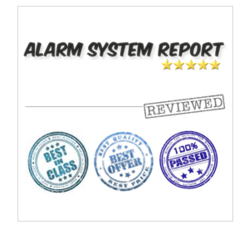 We know that consumers want to find an affordable solution, which is why we set out to show consumers which cellular alarm system companies are most affordable.
Los Angeles, CA (PRWEB) June 04, 2013
A number of households in the U.S. still have their home alarm systems monitored through phone lines; but there has been a growing interest on cellular monitoring as it provides greater safety and reliability to the security system. However, there is a perception that cellular monitoring may be too heavy on the pockets of average homeowners. To provide clarification on this issue, AlarmSystemReport.com decided to create a list that will detail the most affordable cellular alarm systems in the market. This ranking together with an extensive review for each security company will allow customers to make comparisons, not only among the types of monitoring but also the companies that offer them.
In their reviews, experts at AlarmSystemReport.com discuss the beneficial features of cellular based alarm systems. Cellular based technology provides a perfect solution to incidents where burglars cut phone lines to render the system useless. The technology permits communication via cell signals instead of physical lines.
Almost all cellular based monitoring are partnered with wireless home alarm systems. However, companies may provide some wireless equipment, but will give customers a choice with regard to the type of monitoring they prefer. FrontPoint Security, which is one of the most affordable cellular alarm systems, is quite distinct. According to AlarmSystemReport.com's FrontPoint review, the company offers only cellular monitoring but arranges in such a way that customers can get discounts depending on the length of contract they sign up for. Customers who want a longer contract period will enjoy huge discounts.
AlarmSystemReport.com's Protect America and LifeShield reviews also show that these providers are some of the most affordable in proving cellular monitoring service.
Cindy Cohen, one of AlarmSystemReport.com's security consultants explained, "It's not a coincidence that the most affordable cellular monitoring providers are also some of the best alarm system in our rankings. One of the characteristics that make companies leaders of the industry is the desire and motivation to improve their products and services, to keep up with trends, and growing demands."
Protect America, LifeShield and FrontPoint are just some of the companies that offer the best home alarm systems with reasonable priced cellular monitoring packages. However, larger and older companies like ADT still deals greatly with phone line monitoring because they have built a huge client base that has used to this method for a long time.
Other providers introduce cellular technology as a back up to the existing security phone lines. Even though cellular monitoring is still relatively new to the security system scene, AlarmSystemReport.com believes that it is the future of home security systems.
To compare cellular alarm companies' rates and features, log on to AlarmSystemReport.com
About AlarmSystemReport.com
AlarmSystemReport.com is not any resource for home alarm system related information on the Internet; it is a well-run and established website that publishes reviews and rankings that went through careful and professional analysis. AlarmSystemReport.com makes most of its reviews and ranking annually, but the website can release new articles within the year if reviewers find important updates on the leading security systems.
# # #