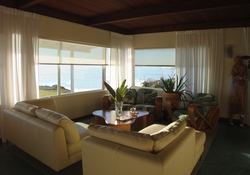 This service is for the do-it-yourselfer who just wants some tips," says Raner-Walter. "You can do all the labor yourself. Or, if you'd like, we can manage the project for you
Ben Lomond, CA (PRWEB) July 1, 2010
Many people think that the cost of using an interior designer is too expensive, which is often the case. But Fine Designs by Coco is changing that. They are expanding their business to help homeowners and renters create unique spaces with an affordable home design email service. This service is revolutionizing interior design in San Francisco and surrounding areas.
Those that are interested can email their room plan to Fine Designs by Coco. Coco Raner-Walter, founder, and her team will then provide affordable home design ideas. Pricing for all products (furniture, fabrics, lighting, and accessories) will be attached so you the client can budget accordingly. It is then up to them to manage the project using the new design.
"This service is for the do-it-yourselfer who just wants some tips," says Raner-Walter. "You can do all the labor yourself. Or, if you'd like, we can manage the project for you."
The affordable interior design plan includes a color plan, floor plan, flow patterns, window treatments, accessories, and a style line. Fine Designs by Coco is also known for incorporating green home designs with projects using environmentally friendly products.
"We believe in green home designs," continues Raner-Walter. "If we can (with the clients O.K.) substitute something more eco-friendly for the traditional alternative, we'll do it."
Fine Designs by Coco approaches all projects using green home designs by choosing sustainable materials. This includes fabrics and surface choices that will make the home "smarter than the average home."
Those who take advantage of this service can have a beautiful space that looks like an interior designer created it. Raner-Walter reiterates that the client controls the project in both timeline and budget. Fine Designs by Coco offers the inspiration.
Pictures of recent projects and an email link are available at Fine Designs by Coco.
About Fine Designs by Coco
Fine Designs by Coco was founded by Coco Raner-Walter 30 years ago. After graduating from the Fashion Institute of Design and Merchandising, Coco owned a designers workroom, specializing in fabric and color. Coco and her team work together to create affordable home designs. Their commitment to "Do It Right the First Time" using green home designs is what drives their success.
###