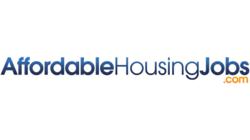 The Nations Premier Affordable Housing Jobs Site
Los Angeles, California (PRWEB) January 26, 2012
In response to the growing need for an all-encompassing solution to the staffing requirements of the affordable housing industry, Affordable Housing Jobs announces the launch of its niche career site. Private companies, non-profits, and housing authorities that require specialized training and experience in low income housing tax credits, HUD, Home, Section 8 and the multitude of complex state and local housing programs need highly qualified employees to be successful. Additionally, non-profit community development organizations in addition to providing affordable housing often provide resident services and community outreach to help low income tenants improve their lives or help senior's age in place. That's why we created Affordable Housing jobs to specifically meet the critical staffing needs of the affordable housing community.
Finding highly qualified candidates as quickly as possible saves time and money. This type of laser like focus is what sets the company apart not just from the large job boards but even the niche real estate job sites.
"Our core belief is that a job board which caters to a niche as specialized as low income housing and community development will produce the most qualified candidates for employers." Says Albert Aizman founder of the company.
Additionally, job seekers with the experience to navigate the various housing programs are relegated to searching for positions on various boards that focus on government, private, or non-profit organizations. Housing Authority Jobs, LIHTC Jobs, and Jobs in Community Development will now be centrally located at "The Nations Premier Affordable Housing Jobs Site" says Aizman.
###