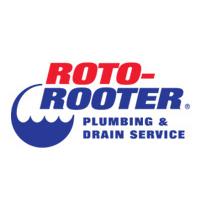 The first thing most people do if they drop a ring down the drain is panic
Ventura, CA (Vocus/PRWEB) June 02, 2011
Soapy dishes and wedding rings can be a slippery and dangerous combination, especially when there is no catcher in the sink. Every year, rings are lost down the drain and never seen again, but one of the best plumbers in Ventura, Roto-Rooter Ventura County has a positive track record getting them back at any hour of the day or night. With a true reliable 24 hours a day seven days a week service, Roto-Rooter Ventura County can cover all standard plumbing emergencies from clogged pipes to diamond engagement rings lost while doing dishes.
"The first thing most people do if they drop a ring down the drain is panic," said John Heard, general manager of Roto-Rooter Ventura County. "It is important to stay calm and remember that we have dealt with this dozens of times, and almost always get them back."
If a ring is dropped down the drain, the first thing to do is shut the water off immediately. The more water rushing through the pipes, the more likely the ring is to wash away. The second thing to remember is that the ring is not gone. Sinks have a system designed to prevent loss of items down the drain called a p-trap. This traps heavy items while still allowing water to move past. Roto-Rooter can easily access the p-trap and return lost items like wedding and engagement rings.
Roto-Rooter Ventura County's goal is to be the premier provider of repair and maintenance services, and will continue to listen to customers and expand service offerings to meet and exceed their changing expectations. From lost rings to clogged pipes, Roto-Rooter Ventura County can meet all of households plumbing needs.
For more information about any of Roto-Rooter's services, call (805) 256-7516 or visit them on the web at http://www.rotorooter-ventura.com.
About Roto-Rooter
Roto-Rooter Plumbing & Drain Service provides Oxnard, Ventura, and Thousand Oaks affordable plumbing service, including sewer and drain cleaning services for residential, commercial and industrial properties in California's Ventura County. Since 1935 Roto-Rooter has offered high-quality, affordable plumbing service and repair at competitive rates. They pride themselves on offering exceptional customer service; they work with clients every step of the way to ensure that they understand exactly what Roto-Rooter is doing at all times. Roto-Rooter is renowned for being one of the best plumbers in Oxnard, Ventura, and Thousand Oaks.
###