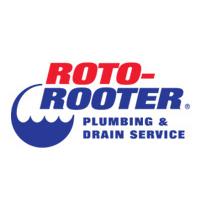 When it's time to upgrade to a new water heater, you need look no further than Ventura Roto-Rooter
Ventura, CA (PRWEB) July 27, 2011
Roto-Rooter, widely regarded as the best plumbers in Ventura, is now offering a special bonus service. For a limited time, Roto-Rooter will add in an inspection of the plumbing system at no extra charge with every installation of a new water heater. Roto-Rooter offers a variety of traditional and tankless water heaters.
"When it's time to upgrade to a new water heater, you need look no further than Ventura Roto-Rooter," said John Heard, general manager of Roto-Rooter Ventura County. "We have all the latest models, and can help you select the right one for your home. And as an extra thank-you, Roto-Rooter will perform a plumbing inspection on your home, absolutely free."
Traditional water heaters have a lifespan of about 10 to 15 years. No hot water, unreliable hot water, rust-colored water, rotten egg odor, a low rumbling or popping noise, high-pitched whining, and water leaking around base of the water heater are all signs that the water heater needs to be fixed or replaced.
One option for those who need a replacement water heater is to go ditch the tank. Tankless water heaters greatly improve a home's energy efficiency and help homeowners save on their water bill.
Roto-Rooter provides Ventura County residents with help in all areas of plumbing, including septic repair, drain cleaning, toilet repair, sewer line repair, water heater repair, and faucet repair, and is an emergency plumber as well. Their specialty is emergency service, 24 hours a day, 7 days a week. All these services make them one of the best plumbers in Thousand Oaks.
For more information about any of Roto-Rooter's services, call (805) 256-7516 or visit them on the web at http://www.rotorooter-ventura.com.
About Roto-Rooter
Roto-Rooter Plumbing & Drain Service provides Oxnard, Ventura, and Thousand Oaks affordable plumbing service, including sewer and drain cleaning services for residential, commercial and industrial properties in California's Ventura County. Since 1935, Roto-Rooter has offered high-quality, affordable plumbing service and repair at competitive rates. They pride themselves on offering exceptional customer service; they work with clients every step of the way to ensure that they understand exactly what Roto-Rooter is doing at all times. Roto-Rooter is renowned for being one of the best plumbers in Oxnard, Ventura, and Thousand Oaks.
###