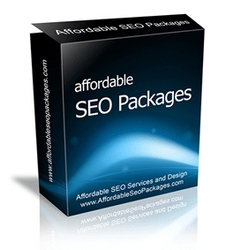 ASP produced a significant increase in search engine traffic in just 90 days
Los Angeles, CA (PRWEB) December 18, 2009
SEO Packages firm ASP, (affordableseopackages.com) specializing in achieving top rankings and making websites more profitable, continues its steady growth announcing its latest achievement with My Own Canvas, America's leading canvas art printing company.
Marshall, CEO of My Own Canvas, said: "In just a few weeks, Joseph Lancaster and the team over at ASP produced a significant increase in search engine results and generated true traffic improvements for our company website, myowncanvas.com. Their attention to detail and their need to know the intricacies of our business certainly impressed us. The strategic input in to the optimization efforts helped us increase sales by 10 fold; relative to our initial investment and those numbers continue to grow our sales of prints, thanks to seo web design.
According to Joseph Lancaster, ASP, "Our industry is very competitive. It doesn't take research to tell that clients prefer to work with a firm which ranks highly in search engines. We'll let our good position on Google show how well we are at what we do."
Mr. Lancaster further explains "Our SEO approach involves us to fully understand our clients' core business strengths to help leverage the areas of opportunity and to successfully market their company using the top search engines." Lancaster added "by applying our strategies and systematic approach, we create a road-map & set targets for improvement to drive exceptional internet marketing performance producing measurable return on investments. Looking at myowncanvas.com, we have managed to drive visitors from the keyword canvas prints (data from seo los angeles) for traffic fewer than 1,000 to over 5,000 visitors in less than 90 days."
About ASP (affordableseopackages.com) Affordable SEO Packages, headquartered in Los Angeles, CA launched in 2001 in Austin, TX. The company was moved to Los Angeles, CA in 2008. The primary services center around SEO (Search Engine Optimization), Analytics, and PPC (Pay Per Click) Advertising Management. ASP is a fast-growing boutique search marketing firm, focused on providing results-driven internet marketing campaigns driven on an array of vertical markets that range from internet start-ups, to high volume ecommerce web retailers. With white-hat search engine marketing strategies the firm helps maximize their client's advertising investment to achieve page one placement on all of the top search engines.
For more information about ASP and its SEO Packages, please contact (323) 230-0365 and mention PRWEB.
http://www.affordableseopackages.com
# # #