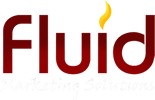 I knew when we launched Affordable SEO, that I wanted to provide a SEO service that any budget could handle.
Ogden, UT (PRWEB) June 28, 2011
As advertising costs skyrocket, Affordable SEO Plans have found a way to keep them affordable and most importantly effective. Offering three price points, Affordable SEO has a unique package to accommodate almost any company size and goals. As a trusted resource in search engine optimization, companies are now able to gain an advantage over their competitors and increase their rankings across major search engines. This comes at a crucial time as most small business owners are trying to find new ways to stay competitive while at the same time market their products or services without having to increase costs.
Affordable SEO is a sister company to Fluid Marketing Solutions, a search engine optimization and internet marketing company based in Ogden, UT. "I knew when we launched Affordable SEO, that I wanted to provide a SEO service that any budget could handle", said James Tracy, founder and CEO of Affordable SEO. "Being affordable was only the beginning of this project. Our clients still expect results and that is what motivates us. We offer an internet marketing service that fits any budget and one that garners the results our clientele are looking for."
A results driven service is what businesses need in today's economic climate. Small business owners are looking more at their bottom line and are double checking their ROI. "Can I just say that Fluid Marketing Solutions has, in such a short time, expertly put together our Website, Facebook and Blog so beautifully? They know all the options while having all the knowledge on how to do it," said Julie Branham, a client of Fluid Marketing Solutions. Increased traffic and increased conversions are what their clientele are expecting; which is exactly what they are getting.
Touting a 30 day money back guarantee, Affordable SEO clients have nothing to lose; only internet traffic to gain. Targeted keywords, backlinks, and Social Media Optimization are just a few of the services offered. Each package specifically built for a shoe string budget and still designed to bring maximum results. Small business owners looking to compete with their larger counterparts now have an advantage on their site, beginning with Affordable SEO.
###