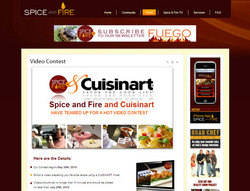 Every organization should have the option to own and control their website
Ankeny, IA (Vocus) July 7, 2010
QA Graphics, an interactive design company, is pleased to announce the expansion of their creative department to offer affordable website development services that provides customers with both ownership and control of their website.
QA Graphics offers a variety of interactive design solutions including website development, virtual tours, kiosk design, video solutions, and high-end 3D design and animations. With these capabilities, the company has expanded their web capabilities to provide a unique option that gives customers full control over their site, allowing them to easily update site pages, content and pictures.
"Every organization should have the option to own and control their website," says Dan McCarty, president and owner of QA Graphics. "In today's market, everything is driven in real-time. It's essential that an organization's website can easily change and grow as they do."
QA Graphics builds websites using a simple content management system (CMS) so that the website can continue to easily change and grow according to the organization's needs. Using a CMS allows a non-technical person to easily maintain their site without having to know HTML or hire a webmaster for maintenance. Each site is built from the ground up to ensure a unique look; and to remain affordable and accurately reflect the customer's organization, sites are created using content provided by the customer. Then the customer receives simple training and has the ability to update their site's pages, information and pictures as often as they wish.
An example of a website recently developed by QA Graphics – Spice and Fire – is the latest cooking website found online, providing foodies with recipes, cooking videos, tips and social networking. "I knew the development of my new venture was in good hands at QA Graphics," said Chef Don Hensley, owner of the Spice and Fire website and brand. "QA Graphics provided a number of creative solutions to ensure the Spice and Fire website would stand out from others in the industry." View Spice and Fire and other sites made by QA Graphics at: http://www.qagraphics.com/web.
The QA Graphics web team uses the latest interactive design technologies, including flash animation, 2D & 3D graphics and multimedia capabilities to provide any function that is seen online, including news functions, stock tickers, photo galleries, advertising, calendar of events, shopping carts, calculators, blogs, social networking and more. In addition to QA Graphics' custom website solutions, the company offers an affordable website package which includes:

Custom design
User-friendly navigation
Capability to search entire site
Site map
Google maps (maps/directions to organization's location)
Contact us form
Timed content
Each page can be printed, emailed, or saved as a PDF document
Search-friendly URLS
Search engine optimization (SEO) tools to improve web presence
Web domain registration
Web hosting consultation
Simple content management system CMS (allows owner to easily update site)
Website training and assistance
Google Analytics training (free tool to monitor website performance and usage)
QA Graphics' affordable websites are built with search engine optimization (SEO) tools to help improve page rank, including a sitemap, search engine friendly URLs, global site meta description and key words. By using QA Graphics' simple content management system, customers also have the ability to continue to maximize their SEO strategies and ensure their website is found by the right audience.
About QA Graphics
QA Graphics is an innovative computer graphic development company specializing in interactive design solutions. The company provides custom solutions ranging from full-service website development, graphical user interfaces (GUI), 3D design/animation, virtual tours, multimedia solutions and other interactive content. Please visit http://www.qagraphics.com to learn more.
###