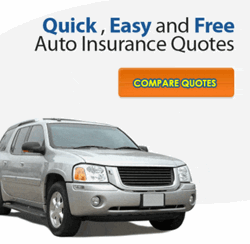 We are constantly improving our services in terms of the level of security, performance, and reliability.
Los Angeles, CA (PRWEB) July 27, 2012
AffordableInsurancePlans.com, part of the Insurance Quotes USA Finance network, aims to help consumers find affordable auto insurance by providing a free platform allowing consumers to find and compare car insurance quotes. The company has recently implemented several server upgrades to improve the overall performance of its services. "We are constantly improving our services in terms of the level of security, performance, and reliability," said Eric, Senior Advisor of AffordableInsurancePlans.com. "We have made several hardware upgrades and software patches to servers located on the west coast of the United States."
The company provides a nation-wide coverage on car insurance. Consumers across the nation will benefit from the latest upgrade. "This upgrade was specifically targeted to improve the performance of our website for users from the major metropolitan cities on the west coast," Eric explained. Consumers in the following cities will feel a slight decrease in the load time and an increase in the overall performance when navigating and using our website: Seattle, Portland, Reno, Sacramento, San Francisco, Fresno, Bakersfield, Las Vegas, Los Angeles, San Diego, and Phoenix. "Our system reports a 5% improvement in performance for users from the west coast," said Eric.
In addition to providing a free and reliable platform for consumers to compare and save money on car insurance quotes, the company also aims to become the "go-to" website for news and tips as well. "In our recent release on the average monthly auto insurance rates per state, we have received many positive feedbacks from our readers," Eric added.
AffordableInsurancePlans.com offers a fast, secure, and easy to use platform which allows consumers to compare quotes from multiple companies at the same time. "Consumers can compare and save more than $800 on car insurance with us," Eric continued. "We had one individual who managed to save over $828 on a new policy with similar coverage."
About the Insurance Quotes USA Network
The Insurance Quotes USA (IQUSA) network currently has 4 web properties within the network - InsuranceQuotesUSA.com, AffordableInsurancePlans.com, InsuranceCalculator.net, and PropertyInsuranceCoverage.com. Each website serves a unique purpose for consumers in the United States. With the company's I.Q.U.S.A. service model - Instant insurance quotes, Quotes from multiple companies, Unbeatable coverage types, Smooth user experience, and Affordable policy rates - the company aims to build a strong online presence in the insurance industry through new domain acquisitions and development. In addition to car insurance, the IQUSA network also provides home, health, life, business, and travel insurance quotes.
How does AffordableInsurancePlans.com work? When a zip code is entered, the system automatically determines the location of the zip code, connects with insurance providers in the specific area, and then displays quotes from multiple companies on the screen. The entire process completes in a matter of seconds. Compare and save money on affordable insurance plans today.