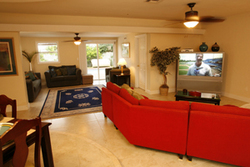 Delray Beach, FL (PRWEB) January 6, 2009
This week, Treatment Alternatives of Florida is launching a new affordable drug rehab program for those with a budget. With over 20 years in recovery experience, they know that at many times the last thing an addict has is a steady income. With many financing options available, including no interest and no payments for up to six months, Treatment Alternatives will help their clients take the leap towards sober living. They are committed to helping their clients conquer addiction without breaking the bank.
Located in Florida, Treatment Alternatives feels that lack of money or income shouldn't hinder their client's desire to break their addictions. They work with most insurance companies to pay for everything from drug detox to housing and help you finance the rest. Their world-class treatments provides alternative methods like yoga, meditation, and massage therapy, as well as group and private therapy. Treatment Alternatives' counselors believe that building relationships with their clients is key to recovery and strive to remain part of each clients' life forever, by providing graduate care and relapse prevention.
Programs include drug rehab and detox. Clients can opt for outpatient rehab or an intensive outpatient rehab complete with housing. This will allow clients to continue to work while receiving treatment. Treatment Alternatives also treats eating disorders and gambling addictions.
To learn more, visit their website at http://www.drugrehabalternatives.com or call 1-866-925-6195.
###