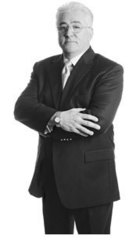 Listeners are attracted to The Health Insurance Advocate Show in part because with today's current political discussion surrounding National Health Care, they want to be informed by someone who knows the facts forward and backward, not someone who is hoping to gain votes
Kansas City, MO (PRWEB) August 28, 2008
The Health Insurance Advocate Radio Show hits the airwaves of Springfield, Missouri, on Saturday, September 6th on 1260 AM and 104.1 FM KSGF. The weekly one-hour program will be heard live each Saturday at noon.
The Kansas City based program has also transitioned recently into the HIA Network broadcasting in Kansas City on Cumulus' 710 KCMO, KNSS 1330 AM in Wichita, Kansas, KGOZ 101.7 FM in Trenton, Missouri, and KSIS 1050 AM in Sedalia, Missouri.
The host of the program, Cary Hall, saw yet another significant rise in Arbitron ratings this year for his program which focuses on family and small business health insurance and health care issues. Spring 2008 Arbitron ratings show that women make up about seventy-five percent of Hall's Kansas City audience, a statistic which does not represent talk radio's typical male listenership.
Hall says he believes there is a connection between his consistent on-air opposition to National Health Care and a growing female listening audience for his radio show. In addition to providing an entertaining combination of commercial health insurance and expert health care advice with the help of special guests, Hall has relentlessly exposed National Health Care as an unworkable concept which cannot realistically provide the health care coverage Americans expect and need.
"I think it's fair to say that many if not most women these days don't settle for smooth political-speak when it comes to their health care needs," said Hall. "We are so pleased that The Health Insurance Advocate Show is predominately listened to by women because National Health Care will absolutely take away many important aspects of the American health care system women have come to rely on. Let's see how many American women are willing to wait six months for a mammogram if Obama-care starts," said Hall.
Arbitron's Spring 2008 ratings also showed the program's Adult 35+ cumulative audience numbers are up 26% over the last ratings period (Winter 2008) and an 18% increase over the same ratings period last year (Spring 2007).
"Unique and compelling content is what makes great radio," says Jeremy Snider with Cumulus Radio in Kansas City. "There is no doubt that The Health Insurance Advocate Radio Show is a compelling one of kind program."
Hall's hard hitting style has also earned him a 73% increase in listenership on Wichita, Kansas, station KNSS AM, according to Arbitron's Winter and Spring books 2008.
"Listeners are attracted to The Health Insurance Advocate Show in part because with today's current political discussion surrounding National Health Care, they want to be informed by someone who knows the facts forward and backward, not someone who is hoping to gain votes," Snider says.
About Cary Hall -- Cary Hall is the president of Benefits By Design and the host of The Health Insurance Advocate Show. Cary has focused his company to be a consumer advocate organization. Cary is a top producer for Coventry Health Care of Kansas, Blue Cross Blue Shield of Kansas City, Aetna, Assurant, Golden Rule, American Medical and UnitedHealthcare. Cary is a member of the National Association of Health Underwriters and The Greater Kansas City Benefit Professionals Association.
Contact:
Vicki Bisby
913.385.2224
http://www.thehealthinsuranceadvocate.com
The Health Insurance Advocate
10540 Marty, Suite 200
Overland Park, KS 66212
See other recent HIA press releases:
Medicare Fraud: How Many Dead Doctors Does it Take to Prescribe $90 Million in Medical Equipment for Medicare Patients?
Cary Hall to Join Bott Radio Network's Friday Encounter to Discuss Why Obama Needs National Health Care
###