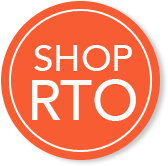 Customers look for every option to furnish their home that fits their budget.
Austin, TX (PRWEB) February 14, 2013
Studies show 95% of Americans' first step when shopping for their home furnishings is through the Internet. ShopRTO looks to be one of those resources helping consumers find the best tips when looking to furnish their home.
ShopRTO will canvass experts from the home furniture, appliances, electronics and, even, computer industries on the best ways and deals when shopping for home furnishings. The site will feature customer testimonials to provide real-life situations that Americans can relate when looking to make their home comfortable.
The site will also feature interior design and consumer finance experts as well as product reviews to provide consumers the information necessary when shopping for their home. The site is being sponsored by the RTO industry as a way to promote the rent to own concept as a part of home shopping choices.
"The main focus of the site is to provide one website for consumers who want to make their home the most comfortable and attractive working with a budget," proclaims APRO Executive Director, BIll Keese.
"Rent to own and retail customers look for every option to find the best way to furnish their home that best fits their budget at that time in their lives. This site will give them the information plus much more. We're very excited."
One of the primary reasons for the creation of ShopRTO.com is the new trends towards renting especially the millennials or generation Y. According to a survey by the Investment Company Institute, fewer Millennials are willing to take the financial risks compared to Generation X or baby boomers.
ShopRTO.com wants to help those who choose renting home furnishings to provide them the most affordable way to make their home comfortable. Or the most affordable way to use renting as a path to owning more expensive home furnishings such as home theater systems, kitchen appliances and laptop computers.
About ShopRTO.com:
ShopRTO.com provides affordable home furnishing tips and trends for Americans on a budget. ShopRTO.com was created to help consumers review rent to own as a home shopping choice.