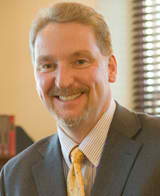 Kansas City, MO (Vocus/PRWEB) February 16, 2011
Grantham University President, Dr. Fredrick Snow, was featured on the American Federation of Government Employees' (AFGE) Inside Government radio program, which airs every Friday at 10:00 a.m. Eastern Time on Federal News Radio 1500 AM. During the interview, Dr. Snow spoke about Grantham's long standing partnership with AFGE and what that means for AFGE members. He also talked about Grantham University, its 60 year history and its accredited online degree programs.
To listen to his interview, visit: Federal News Radio and click "Download Mp3." Dr. Snow's interview begins after the segment featuring AFGE's National President, John Gage.
"Grantham University and AFGE have been partners in education since 2004," said Dr. Snow. "One of our goals moving forward is to work with AFGE leadership to develop unique programs that meet the specific needs of the AFGE membership."
Through the existing partnership, all eligible AFGE members receive a tuition discount at the University, along with a Textbook and Software grant which covers the cost of all required textbooks and software. To learn more, visit: http://www.grantham.edu/afge.
This year, AFGE and Grantham University have partnered together to offer one AFGE member a full scholarship to the University. The scholarship, valued at $36,000, will cover tuition costs, required textbooks, software, and fees for the recipient to earn an undergraduate or graduate degree at Grantham. The scholarship will also include a laptop computer provided by Purchasing Power and AFGE. Interested applicants should visit the AFGE Web site for details and eligibility requirements.
Grantham University has been meeting the educational needs of working adult students for 60 years. Its 100% online degrees are flexible and portable, allowing you to fit education into your life instead of arranging your life around your education.
The University offers a variety of associate, bachelor's and master's degrees in areas such as Business Administration, Business Intelligence, Business Management, Computer Science, Criminal Justice, Engineering Technology, Health Sciences, Human Resource Management, Information Systems Security, and Medical Coding and Billing.
For more information about Grantham University and its degree programs, visit: http://www.grantham.edu or call 800-955-2527.
About Grantham University:
Established in 1951, Grantham University is a private institution that specializes in online education for the working adult student. Its mission is to provide accessible, affordable, professionally relevant online degrees in a continuously changing global society. Grantham University's online undergraduate and graduate degree programs include: Accounting, Business Administration, Criminal Justice, Computer Science, Engineering Technology, Health Sciences, Information Technology, Medical Coding and Billing, Nursing, Human Resource Management and Business Intelligence. Grantham University offers a military scholarship program for active duty, reserve, guard, veterans and military family members, as well as scholarships for law enforcement professionals. Grantham's courses are 100% online, allowing students to study at home, at work, on Temporary Duty (TDY) or from almost anywhere in the world. Accredited since 1961 by the Accrediting Commission of the Distance Education and Training Council, Grantham University has compiled a distinguished record as a respected and accredited distance learning university spanning six decades of service to education. For more information, visit http://www.grantham.edu or call 1-800-955-2527.
# # #