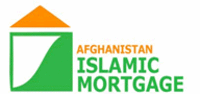 A Wall Street arrival in Afghanistan will bring homeownership and stability to a post-conflict nation.
Washington, D.C. (PRWEB) June 17, 2010
An unlikely team of veteran Wall Street bankers, non-profit workers, mortgage lenders, and real estate professionals have joined efforts in creating the the Afghanistan Islamic Mortgage project (AIM); a groundbreaking initiative, that will address the needs of the struggling housing sector in Afghanistan.
The endeavor, pioneered by former Morgan Stanley Banker, Ahmad Bassam, is housed in Kabul. It is the first step towards launching a multi-million dollar primary home finance institution called the Afghanistan Islamic Mortgage Company. Ultimately, this initiative will empower and enable banks, builders, and real estate groups in the region to work with a landmark mortgage finance program that will double the number of Afghans who are able to purchase homes. The end goal is to disburse $312 million dollars in mortgages over several phases in order to eventually establish secondary mortgage securities markets.
AIM will play a catalytic role in developing capital markets and long term lending for housing in Afghanistan. With housing demands at insurmountable levels and investors anxious to enter the market, this broad scale capacity- building project is expected to have a significant impact in terms of socioeconomic growth and long term sustainability. With a diverse team from various industries designing these programs, a significant focus is placed on consumer education, property rights, homeownership, and credit preparation.
Founder, Ahmad Bassam discusses how the idea came about; "I have been in conversations with various organizations including OPIC and IFC, as well as local businessmen and international investors, who are all very keen on entering Afghanistan's housing and mortgage sectors. The response has been overwhelmingly positive in the investor communities. They are very supportive of the projects mission and have supported our efforts in paving the way for their entrance into this highly underserved market."
He adds, "With plans of hundreds of millions of dollars entering this sector by 2012 from these groups, this project is a key stepping stone to a fully operational, technologically advanced mortgage industry. We are consistently looking for new partners and investors to join our efforts in developing the housing and finance industry in Afghanistan."
Zeina Zeitouni, one of the founding members jokingly admits, "Eyebrows rise with bewilderment and intrigue when they first hear about our efforts to bring a technologically advanced mortgage system to Afghanistan… people have a tough time fathoming the idea of collateralized mortgage credit in a post-conflict nation where tracking financial information is a dire challenge. This is a valid concern however, I believe understanding the cultural dynamics and local systems of credit are key factors to making this mortgage project work."
Zeitouni stresses "an important fact most people overlook is that local residents and agricultural communities have utilized credit systems for generations. We just need to incorporate common concepts that they understand into our consumer education campaigns. Our aim is to standardize a mortgage system using modern technology, improve upon the collateral registry and most importantly communicate our efforts to the public and local stakeholders in terms they understand and appreciate. We created this project with an essential element—an AIM Association that will oversee and administer the provision of mortgage financing."
Funding for the mortgage program is being supplied by leading international financial institutions and the founders. The AIM project is currently seeking additional catalytic financing to support the mortgage lending program.
Both Bassam and Zeitouni found that although local Afghan banks and developers are well capitalized and anxious to enter the mortgage business, they remain hesitant to provide mainstream mortgages to the public due to the lack of a standardized origination and servicing systems, as well as lack of employee training. Another key concern is the long term liquidity risks these banks will have to take. The mortgage finance program will support the development of the Afghan mortgage finance sector at large, through technical assistance programs.
The project allows for the engagement of several banks, which translates into a wide spread effect on the mortgage industry and nationwide capacity building. AIM's initial function is to develop mortgage industry standards using customized high quality technology and provide consumer education. In compliance with Shariah Finance Laws, it will standardize origination forms, servicing guidelines, and general industry conduct.
Last June, the national mortgage law was put in effect, making this the opportune time to jumpstart the mortgage industry. The project is expected to reduce social and political discontent by creating homeownership and a sense of stability for marginalized residents. In a positive review of Afghanistan's new mortgage law, USAID announced that even a modest increase in home sales and home mortgages will have a positive multiplier effect on the industrial, service, and consumer goods sectors, leading to higher levels of employment, per capita income, and tax revenue.
About AIM's Development Team
AIM's founding team has worked in Afghanistan studying the economic environment and social dynamics for several years. They recognized severe pitfalls in the housing sector, and were compelled to create comprehensive, sustainable solutions that are more responsive to the needs of Afghan residents. The team consists of 5 members (additional bios available upon request). For more information about AIM, related projects, and office locations, please contact media@aima.af or visit http://www.aima.af.
###