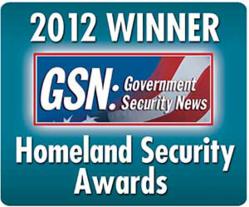 In an emergency, getting the alert in over a minute is a lifetime. Two, three, four plus minutes in the field of mass notification is the difference between success and failure of the mission.
Chatham, New Jersey (PRWEB) December 19, 2012
Desktop Alert Inc., a leader in network-centric emergency mass notification systems and provider of the FEMA enterprise-level ip-based mass notification system, today announced that the U.S. Air Force at Malmstrom has awarded a enterprise-wide sustainment agreement for Desktop Alert mass notification (MNS) software in support of the Wide Area Alert Notification (WAAN) requirements. With the continued implementation of Desktop Alerts' total notification platform, Malmstrom AFB is on track to meet the Office of the Secretary of Defense emergency mass notification enterprise-wide requirements, per the Ft. Hood after-action report recommendations, and Department of Defense (DoD) Instruction 6055.17 for installation emergency management.
The DoD certified and highly affordable mass notification solution is gaining significant adoption at iconic USAF locations worldwide including the USAF Space Command located in Colorado Springs, Colorado. The Desktop Alert WAAN capability provides current as well as post-emergency personnel accountability with bi-directional emergency mass communication insuring all alert recipient responses can be tracked and automatically reported to leadership. The Desktop Alert mass notification system (MNS) is a robust, centralized accountability system that attains mission success utilizing patent pending secure bandwidth efficiency, providing best-of-breed near real-time authenticated awareness for personnel safety. Desktop Alert eliminates over 90% of costly network bandwidth other known systems typically require to publish and send the alert. The Desktop Alert system has a proven track record at the Department of Defense (DoD) for alerting personnel in under 15 seconds and less than one minute for 99% of ip-based alerts both published and received.
"In an emergency, getting the alert in excess of one minute is a lifetime. Two, three, four plus minutes in the field of mass notification is the difference between success and failure of the mission. Our engineers have achieved the holy grail of alerting in terms of speed coupled with highly insignificant bandwidth consumption. Less than one minute alerting. Feedback from our DoD customers is highly encouraging. Customers click publish and in seconds actionable alerting intelligence is both sent and received by targeted personnel. The Desktop Alert system is USAF certified and used daily by USAF Space Command, the U.S. Air National Guard nationwide, the USAF Academy and other USAF sites such as Maxwell Air Force Base and beyond. This crucial milestone assures Desktop Alert USAF clientele, as well as prospective USAF customers that our approved, affordable and highly reliable company products and services will continue to be available on the USAF approved product list (APL) for two more years" said Howard Ryan, Founder Desktop Alert Inc.
==============================================================
Certification:
Certified by the Department of The U.S. Air Force for Enterprise Network Operations Notification and Tracking. The decision was based on the validation of test data reviewed by AFNIC/NVI, tested by AFNIC/NVI and documented in the certification.
Merit:
The product meets or exceeds the DOD regulatory guidelines as set forth in the following: SECDEF Memo DTG 18 Aug 2010.
Subject:
Final Recommendations of the Ft. Hood Follow-on Review
Recommendation 4.4: Implement Mass Notification Warning Systems DoDI 6055.17 DoD Installation Emergency Management (IEM) Program DoDI 2000.18 DoD Installation Chemical, Biological, Radiological, Nuclear and High-Yield Explosive Emergency Response Guidelines DoDD 2000.12 DoD Anti-terrorism/Force Protection Program DoDI 2000.16 DoD Anti-terrorism Standards Title 29, Code of Federal Regulations AR 525-27.
==============================================================
Desktop Alert customer, Fort Hood is one of the largest United States military installations in the world, and is the home of III Corps, 1st Cavalry Division, 13th Sustainment Command, First Army Division West, 3rd Armored Cavalry Regiment, 41st Fires Brigade and many other corps and echelons above corps units.
About Desktop Alert: http://www.desktopalert.net
Worldwide U.S. Military organizations such as U.S. Northern Command, The United States National Guard, The United States Air Force Academy, The United States Military Academy at West Point, Multi-National Forces in IRAQ and Afghanistan, The U.S. Air Force, The U.S. Army now utilize the Desktop Alert mass notification platform daily for their organizations emergency communication requirements. Desktop Alert can contact thousands of users with desktop alerts and require receipt confirmation of the message. Those not verified can then be listed on a report and/or sent as a "Target Package" to be automatically contacted by other means such as email, SMS, phone calls and other devices.