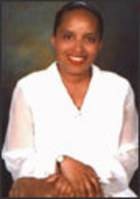 Broad Street is one of the hubs of Philadelphia
Bensalem, PA (PRWEB) May 1, 2008
Denise Turney (http://www.chistell.com), author of the true-to-life books Portia, Love Has Many Faces, Spiral and Long Walk Up, will appear at Philadelphia's 24th Annual Celebration of Black Writing Book Fair on Saturday, May 24. The Fair which is sponsored by the Art Sanctuary will be held at Broad Street and Cecil B. Moore Avenue. This is Turney's second year at the event. "Broad Street is one of the hubs of Philadelphia," Turney states. "Although I have lived about twenty minutes North of Center City Philadelphia for nearly two decades now, I was born and raised in Ohio and Tennessee. I greatly appreciate Philadelphia's eclectic vibe. It's a city alive with Art and history. The book fair gives me another excellent opportunity to connect with people from all over the city and share story. It's a blessing."
Presently Turney, entrepreneur and honoree in the National Indie Excellence Book Award, is finalizing the 8th Annual Chistell Writing Contest, an event that runs from October thru February. Winners of this years contest will be announced in May in The Book Lover's Haven, a literary periodical Turney began nine years ago. "Almost since as long as I have been writing, I have worked to inspire others to dream big and to achieve their goals. Because, for me, success has been step-by-step-by-step, I know how important it is not to skip an experience. In our modern world, literacy plays a key role in success. The Book Lover's Haven and the writing contests at my web site (http://www.chistell.com) allow me to help others achieve their success."
Turney is the former host of the international radio talk show program Off The Shelf. As host of Off The Shelf, Turney interviewed live performing artists, bestselling authors, business owners and community leaders such as: Bernadette Stanis (hit sitcom Good Times star actress), Ola Jackson, Nicole Titus, Dr. Letitia Wright, Linda Pressley, Martha Miller, Cynthia Hunger and CNN's Roland Martin. Turney is also a mother, freelance writer and e-Learning instructor.
Those interested in learning more about Denise Turney, her writing courses, the Annual Chistell Writing contest or The Book Lover's Haven (subscription is free) may do so by visiting http://www.chistell.com.
###