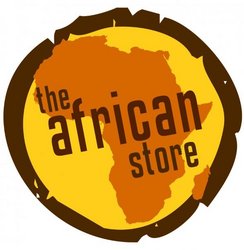 Chicago, IL (PRWEB) September 2, 2009
Now that the recession has taken its toll on most businesses; big and small, The African Store (TAS) is offering discounted 100% pure, hexane-free, and unrefined natural organic Shea Butter from Ghana to help its wholesale customers recover from the recession.
Shea butter, which is known commercially as Butyrospermum Parkiican, can be used directly one the skin and hair as a moisturizer and an emollient. It is also a known anti-inflammatory agent. It can be used in the treatment of fading scars, eczema, burns, rashes, acne, severe dry skin, blemishes, dark spots, skin discolorations, chapped lips, stretch marks, wrinkles and in lessening the irritation of psoriasis, dry hair, dermatitis, diaper rash, burns and sunburns during summer, sore and aching joints and muscles, rheumatism, and many more other skin conditions.
Important links:
More about TAS Shea Butter:
TAS Shea Butter provides immediate moisturizing, soothing, protection for the skin due to its high content of unsaponifiable fats and vitamins. Shea Butter protects against inflammations and UV rays due to its high content in cinnamic acid and it helps prevent certain sun-caused skin allergies due to its latex contents. It provides natural UV sun protection ranging approximately up to SPF 6. The use of Shea Butter on small cuts and wounds enable the skin to heal faster and to prevent major scars from appearing. The circulation of capillary and regeneration of the skin cells by Shea Butter helps make this rapid healing possible.
The African Store deals only on 100% pure and unrefined Shea Butter. Unrefined and pure Shea Butter is different because it retains most of its rejuvenating, antiseptic, and healing qualities unlike the refined Shea Butter, which loses most of these properties during the production process. This involves cheap solvent extraction that strips down most of the properties of Shea Butter. The African Store also carries pure traditional Black Soap from Ghana and the world-famous Dudu-Osun African Black Soap from Nigeria. We also carry pure, food-grade cocoa butter and fragrance body oils for men and women.
All wholesale orders from The African Store ship free, making us the cheapest active and steady shea butter wholesaler online.
Contact Information:
The African Store
http://www.theafricanstore.org
888-522-8186 (Toll Free)
206-338-6559 (Fax)
###