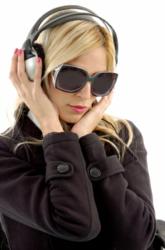 Retailers have used discounts for decades offline to entice shoppers to purchase more than one item.
Hartford, CT (PRWEB) December 27, 2012
iTrustNews.com has released a new after Christmas sales discount guide for women online. This guide was put together after surveying hundreds of online retailers through the holiday season. This information details how discounts of up to 80 percent off are now offered through one retailer to close out the sales for the year.
Consumers who are waiting to purchase in hopes of finding the biggest discounts could benefit from this guide.
The close of each fiscal year is an important time for retailers. Part of the sales success that is calculated each year depends on the total amount of inventory that is left over when the brand new year begins. Retailers have used discounts for decades offline to entice shoppers to purchase more than one item.
This strategy has worked well for online retailers that are able to attract buyers from every state in the U.S. according to the new guide.
Clothing, home goods, electronics and jewelry are often the largest sellers for retailers annually. The top retailers selling online include Target, Amazon, Walmart and eBay according to market data. These retailers were surveyed in the new discount guide published by iTrustNews.com.
The after holiday sales that are expected to take place are designed to provide shoppers that have held out purchasing before the holiday with substantial discounts.
Retailers like Amazon started the season by discounting the sales of most merchandise sold online for Black Friday. The sales trend continued over Cyber Monday and again on December 17th. While some retailers now report out of stock messages, there are others that have a supply of many top brands still in stock that are expected to be discounted online according to the published guide. No cost shipping and other incentives are expected to help boost these after holiday sales.
The published guide is one part of the iTrustNews.com website that will remain updated until the close of this year. The series of lists, guides and other information that has been published is scheduled to remain online to provide one of the largest resources for online discount information. The researchers, editors and writers that contribute to this website add new information daily.
About iTrustNews
The iTrustNews company now offers its product reviews and new stories through syndication online. This company is now one of the largest websites for reviews that is updated daily. A talented editorial team, writers and researchers search hundreds of retail websites in order to find the lowest possible pricing online. The iTrustNews company has built this online resource over the past two years after the initial company launch in 2011. From price guides to lists, online shopping discount information has helped this company to expand its business operations.