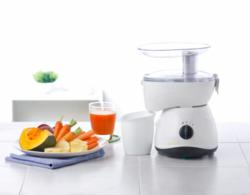 The new list is expected to remain updated to allow consumers a chance to secure sources for some of the biggest discounts.
Houston, Texas (PRWEB) December 24, 2012
iTrustNews.com has published a new after Christmas sales for appliances list online for consumers. This list is a survey of some of the top retailers that are discounting in stock items for after holiday shoppers.
Those that have held out making a purchase could benefit from accessing the list and viewing the discounts that are offered for online sales. This new list is one of the ways that this media company has helped consumers through the season.
The traditional retail model projects that stores will sell out of all in stock merchandise from November to late December each year. Many retailers judge the success of the season in part by calculating how much inventory remains. The new list reveals how online companies go through a similar process when evaluating the sales success of each passing year. It is these evaluations that can add up to big discounts for consumers.
Most manufacturers release new products during the first quarter of the year to help provide a foundation for future releases throughout the fiscal year according to research. The appliance industry is one example of how a period of six months can determine the sale pricing that is applied.
Many appliances that are released in June during the traditional retail slow time of the year are often the ones discounted at the end of each shopping season if inventory still remains in stock according to the new list.
The iTrustNews.com website has researched many of the big box retailers that sell online including auction websites and other e-commerce enabled companies. Some consumers prefer to buy from larger retailers although many smaller sellers were found to have discounted merchandise included in the published list.
The new list is expected to remain updated to allow consumers a chance to secure sources for some of the biggest discounts found after Christmas. Consumers that purchase items and make returns can often contribute to the size of the discounts that are offered. This list and others that have been published online through the shopping season have been put together to provide resources for those that prefer to shop online to find low pricing.
About iTrustNews
The iTrustNews company was founded in 2011 and has covered the best in independent news online for 24 months. The growth period of 2012 has allowed this company to expand into a consumer reviews area to help provide discount information to men and women that make online purchases. The editorial team combined with writers that research hundreds of retailers have helped put together lists, guides and reviews through the last 12 months online. This iTrustNews information is now syndicated online to provide more coverage for the reviews and new stories that are published regularly online by this company.