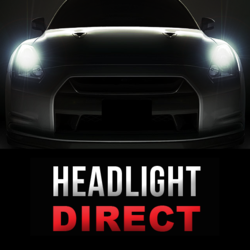 New York, NY (PRWEB) February 09, 2013
Headlight Direct has a managing board who are comprised mostly of Asian decent, so it made sense for the already price competitive aftermarket headlight company to offer a limited time special pricing on their best selling products during the Chinese New Year. Today marks the official beginning of a two week celebration of festivities enjoyed by Chinese all around the world. Actions leading up to this day include the cleansing of one's home to sweep away the bad luck of the preceding year. In honor of this tradition, Headlight Direct will be replenishing their stock with new items and offering great deals on older ones.
"We just wanted to offer our loyal customers an opportunity to save a good deal of money during this holiday which has a particular significance to me and my family," says Sam Teng, managing partner of Headlight Direct. "It's not too often you hear sales or any type of offers in retail associated with this holiday so it is certainly a strong strategy versus doing the traditional President's Day sale," states Mark Ramos, marketing team member of Route 72 Systems.
With over 15 years of email list data aggregation experience, Route 72 Systems continues to provide excellent marketing strategies in various types of markets. The strong push into the automotive industry with Headlight Direct, will prove to be another success with many more on the way.