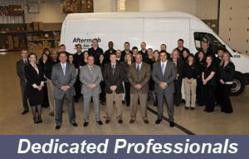 Aftermath Inc Charities
Oswego, IL (PRWEB) June 07, 2012
Join Chris & Kelli Wilson for a star-studded day of golf at beautiful Stonebridge Country Club all in support of An Orphan's Prayer.
Field is limited to 24 teams. Check back often to view updates to the celebrity field.
Supporting A Great Cause!
An Orphan's Prayer provides desperately needed orphan care in such places as Haiti and Uganda. Learn more at http://www.anorphansprayer.org.
When?
July 9th 2012
Where?
Stonebridge Country Club Aurora, IL
What's Included?
Each participant on your team gets continental breakfast, 18 holes of golf with a celebrity, appetizers, lunch, drinks, an exclusive gift, silent auction, and a walk-the-fairway experience of the celebrity shootout.
Aftermath Inc. is a 16-year-old biohazard remediation and crime scene clean up business that has reached nationwide status. As the company grows, they have always remembered to give back. Aftermath's giving plays a big role in how they support those who are most in need of crime scene clean up services, yet least able to afford them. Beyond donation of crime scene clean up and trauma scene cleaning services, employees at Aftermath actively give time and money to support others in need.
Aftermath's president and his wife have participated in missions in the past where they helped to raise money that would provide homes for orphans around the world. Upon participating in a mission following the 2010 Haiti earthquake disaster, the Wilson's began their own charity: An Orphan's Prayer, for the homeless children in Haiti.
An Orphan's Prayer is only one example of how the Aftermath and its employees reach out to help, not only to victims ravaged by crimes, but to those in need due to natural disasters such as earthquakes, flooding, food deprivation, loss of housing, and an overall need for spiritual counseling to help them through an uncontrolled tragic event in their lives.
This charitable nature is integral to Aftermath's foundation. Aftermath is constantly try to reach out to law enforcement officials, funeral professionals and victims of crime through no-cost services, fundraisers and free raffles on a routine basis. From trained police dogs to personal protective equipment kits and service boots, Aftermath Inc charities, fundraisers and raffles help provide officers with the tools they need to keep our communities safe.
Aftermath has become an integral part of the crime scene investigation process, as they come in after the incident and help to get displaced families back together again. However, Aftermath's services do not just involve crime scene cleanup, they are in the business of helping families in every way possible.
The Aftermath Cares program was created to help families find the support they need to put their physical and emotional lives back together after tragedy. Most people do not know where to turn, or who to call when they have been subjected to crime or exposed to tragedy. In the unfortunate event of the death of a loved one in another county or state, one may not know about the local area. Aftermath can put families in touch with local funeral homes, crematories, grief counselors, medical facilities, restoration contractors and anything else necessary to get life back on track.
At Aftermath, they are proud of the professional endorsements that include NOVA (The National Organization for Victim Assistance), IALEE (The Illinois Association of Law Enforcement Executives), The Women's Tactical Association, and the New York Association of Chiefs of Police, to name a few.