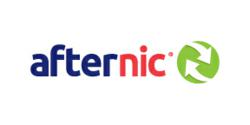 With the addition of Regtons and Subreg as partners, Afternic continues to grow its presence in Europe and solidify its position as the only truly global domain aftermarket
Waltham, MA (PRWEB) September 11, 2012
Afternic, the world's leading premium domain marketplace, announced today that Czech Republic registrar Gransy has exclusively joined the Afternic network as a Premium Partner with its reseller brands Regtons and Subreg. Gransy will now list Afternic's Fast Transfer domain names for sale on Regtons.com and Subreg.cz, offering millions of high quality premium domains to its customer base. Gransy also offers Portfolio Manager APIs to enable their clients to easily list domains for sale on Afternic.
Afternic's industry-leading Fast Transfer technology gives buyers of domains from the secondary market immediate access to the domains they purchase, avoiding the lengthy escrow process of standard transfer. "We are proud to offer our clients an increased portfolio of domains that are eligible for Fast Transfer," said Jan Horak, CEO of Gransy. In addition to improving the experience for Gransy's customers, the partnership also contributes to Afternic's accelerated global expansion. "With the addition of Regtons and Subreg as partners, Afternic continues to grow its presence in Europe and solidify its position as the only truly global domain aftermarket," said Jason Minor, COO of Afternic.
About Afternic
Afternic's Domain Listing Service (DLS) is the world's largest domain marketplace, offering millions of currently registered domains for sale through leading registrars worldwide. Through DLS, domains are promoted for sale to millions of active domain buyers worldwide.
Afternic is part of NameMedia, a leader in the acquisition, development and trading of digital real estate through a network of highly targeted websites and a marketplace for premium domain names. The company's website development focuses on creating compelling online communities in niche categories. The company's marketplace allows owners of premium domain names to sell domains, and for domain buyers to review the largest available inventory.
Through its ownership of one of the largest domain portfolios in the world, its innovative website development platform, and its broad distribution, NameMedia now serves more than 50 million visitors to its network of websites and sells domains to customers in more than 100 countries. Headquartered outside Boston in Waltham, Massachusetts, more information is available at http://www.namemedia.com.
About Gransy
Gransy s.r.o is the fastest growing registrar in the Czech Republic having entered the market in 2008 and rapidly became one of the top providers in the country. Gransy was the first registrar in the Czech Republic to obtain ICANN accreditation, as well as a wide range of other ccTLD accreditations, and offers a number of innovative domain-related services to its target audiences at the Czech brand Subreg.cz and the international portal Regtons.com. In addition to services for end customers, Gransy also offers white-labeled reseller or registrar panel services, technical services for accredited registrars, and registry services.
Afternic Media Contact
Karen Dixon, Director of Marketing
kdixon(at)afternic(dot)com
781-839-2873