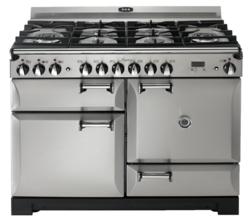 Homethangs.com has just introduced a new sale, and is now offering a free AGA Legacy dishwasher with the purchase of any matching Legacy range and refrigerator.
(PRWEB) October 16, 2012
Homethangs.com – the Home Improvement Super Store – is pleased to announce the start of a new sale on appliances from AGA's Legacy collection. With the purchase of any Legacy range and refrigerator, Homethangs will include a matching dishwasher free of charge. This bundle means thousands of dollars worth of savings on professional-grade kitchen appliances, making it possible to get a fully coordinated, chef-quality kitchen for less.
AGA is well known for their innovative kitchen solutions, and their Legacy series is no exception. With gas, electric, and dual-fuel options available in a wide variety of colorful enameled finishes, their 36 and 44 inch ranges can easily be tailored to just about any kitchen. More importantly, their multiple multi-function ovens offer flexible cooking options and the ability to cook multiple dishes at the same time at different temperatures.
Legacy ranges come with either three or four separate ovens, including a fast-heating broiler and seven different cooking options: convection bake, convection broil, fan assist bake, conventional bake, top brown, base heat, and convection defrost for a supremely flexible cooking system. There's even a built in timer, storage drawer, and a rack that allows you to remove a pan to check for doneness simply by opening the oven door.
AGA Legacy refrigerators and dishwashers are finished in the same enameled, beveled design as the ranges and are EnergyStar rated for energy efficiency. As well, the refrigerator comes with state of the art features, like electronic touch temperature controls as well as an internal water dispenser and intelligent storage options. With the dishwasher thrown in for free, AGA's luxury Legacy line is a reasonable option for anyone looking for an innovative, energy efficient way to conveniently cook big meals in a single appliance.
HomeThangs.com is more than just a Home Improvement Superstore. They're constantly seeking to provide homeowners and designers with the right products at competitive prices. With a wide selection of products, expert design tips, and comprehensive shopping guides, Homethangs is a company that's there at all stages of the design process, from idea to execution. It's their goal is to make dream remodels doable.