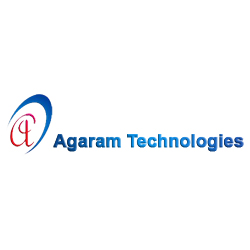 Chennai (PRWEB) February 28, 2014
Agaram Technologies has been awarded a contract by National Institute of Biological Standards and Control (NIBSC), UK, for supply, implementation and support of its QuaLIS LIMS range of products. QuaLIS LIMS along with LogiLab ELN and SDMS suite of products has been chosen by NIBSC for its UK facility which carries out certification of various vaccines, biological products and blood products for issue within Europe. This is a key milestone and a prestigious account for Agaram Technologies. A regulatory body choosing the solution is a great honour and a significant achievement for Agaram. This could open new avenues for Agaram Technologies in European & rest of the world market.
About NIBSC
Hertfordshire, UK Feb 28, 2014: The National Institute for Biological Standards and Control (NIBSC) is the global leader in the field of biological standardisation, responsible for developing and producing over 90% of the International Standards in use around the world to assure the quality of biological medicines. The Institute is the UK's Official Medicines Control Laboratory (OMCL), responsible for testing of biological medicines within the framework of the European Union. NIBSC scientists have an international reputation for excellence in research and are widely consulted on issues of biological medicine safety and efficacy. The Institute has a particularly close relationship with the World Health Organisation (WHO) and is the leading WHO International Laboratory for Standards.
NIBSC is a centre of the Medicines and Healthcare Products Regulatory Agency which also includes the MHRA and CPRD (Clinical Practice Research Datalink). http://www.nibsc.org/
About Agaram Technologies
Chennai, India [Feb 28, 2014] : Agaram Technologies is a Global provider of enterprise class products like Laboratory Information Management System (LIMS), Electronic Lab Notebook (ELN) and Scientific Data Management System (SDMS). Agaram's QuaLIS LIMS™, LogiLab ELN™, LogiLab SDMS™, InterFACER™ middleware for instrument interface are focused towards global pharmaceutical and life sciences industry. Agaram also delivers LIMS across other industry verticals like petroleum, chemical, food, dairy, government, commercial labs, environmental, high end clinical labs and clinical research. Agaram is headquartered in Chennai, India employs the finest technology talent and is a market leader in India in this space. Agaram has direct presence in Europe and partners across the globe. http://www.agaramtech.com