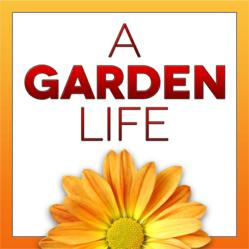 A Garden Life app has great articles, beautiful photographs, and wonderful recipes. It takes users on a surprising and interactive journey.
Cleveland, OH (PRWEB) April 10, 2013
A Garden Life, a digital multimedia magazine app created by GIE Media, Inc., has drawn high praise from reviewers for "great articles, beautiful photographs (and) wonderful recipes" and the "surprising interactive journey" it takes readers on. In mid-February the consumer lifestyle app won attention from Apple, so much that it has been added to the "New & Noteworthy" list on the App Store Newsstand.
A Garden Life was originally launched for iPads in 2012. Recently GIE released a version for iPhone and Android that dramatically increased its availability to the public. It is now featured alongside publishing giants like Sports Illustrated, Vogue, Parenting and Martha Stewart's Living.
Download and view the latest versions of GIE's apps here:
A Garden Life: https://itunes.apple.com/us/app/a-garden-life/id504342702?mt=8
Droid Version: https://play.google.com/store/apps/details?id=com.giemedia.agardenlife&hl=en
The monthly, digital-only magazine features articles about gardening, sustainability, healthy living, locally grown foods and great destinations using state-of-the-art video, animation, navigation and other features created by GIE's in-house team of digital designers.
More than 10,000 people have downloaded the app for tablet or phone, but GIE expects that number to grow dramatically with the newest mobile release and the attention from Apple, Adobe and others who have hailed it for its beauty, charm and innovative use of media.
"We created A Garden Life to bring our passion for the idea that 'life is a garden' to the world beyond the green industry professionals we normally serve with our business magazines," said Richard Foster, the founder of GIE Media who has been the driving force behind the publication. "It's very gratifying to have Apple recognize us because it's been a labor of love for our little team to create something this special and this radically different from our other magazines."
Established in 1980, GIE Media, Inc. has grown from one publication into a leading marketing and communications business-to-business media company serving eight industries. The company goal of Group Interest Enterprises is to publish the highest quality business magazines, websites, e-newsletters, digital publications, mobile apps, conferences, reference books and other forms of business media in growth industries, with a quality standard based upon editorial value and market leadership. The company is headquartered in Richfield, Ohio, and also has offices in the Ohio City area near downtown Cleveland. Visit http://www.giemedia.com to learn more.