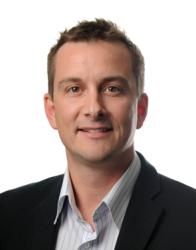 Our clients can be confident in their choice as all of our carefully selected therapists are insured, have police clearance certificates, and are registered with their relevant boards
Adelaide, Australia (PRWEB) September 21, 2011
A new approach to aged care announced by W&L, one of Australia's largest allied health care providers, has been designed around the changing expectations of Baby Boomers (those born in the post World War II period between 1946 and 1964). The company's innovative online approach is winning the support of this very demanding demographic.
"Baby boomers are looking at aged care from two distinct viewpoints" explains Nick Heywood-Smith CEO of W&L. "They are certainly accessing the allied health services they need as they move towards active retirement, but many also have aging parents who need more immediate care."
"Often, as well, they are looking for accurate and up to date information on issues that relate to aging." he continued
Government policy-makers throughout the developed world have been planning for the increased demand for allied health and aged care for baby boomers. However, what they did not envisage was the higher standards that this group would demand for their parents.
While they often don't want to institutionalise their elderly relatives, many baby boomers are neither inclined or trained to provide the care themselves. The search for, and management of, quality in-home allied health care was, until the W&L solution, a difficult process.
At the same time there emerged a need for educational resources for those caring for their elderly relatives, which was the impetus for W&L's development of its extensive online library on issues associated with aging, now found by accessing http://www.wleducation.com.au.
Allied Health Services, In-Home or In-Care
W&L has established an internet-based booking service for allied health professionals, including:

Physiotherapists
Podiatrists
Speech Pathologists
Dietitians
Occupational Therapists
It is these therapists who have developed W&Ls educational training and resources for the carers of the elderly.
It is these 'extra-care' professionals who, according to W&L, improve the quality of life of older people in particular. However, such services are often not provided by aged care facilities - and house calls can be difficult to organise - logistically and emotionally.
"At W&L we have qualified, professional, allied health practitioners who can be engaged either privately or via a facility" said Mr Heywood-Smith "Our clients can be confident in their choice as all of our carefully selected therapists are insured, have police clearance certificates, and are registered with their relevant boards."
Baby Boomers' Allied Health Needs
As the baby boomer generation ages, they are more inclined to seek the help of professionals like physiotherapists and podiatrists to keep them healthy and fit in order to enjoy their penchant for adventure travel and sports.
"Our unique online booking service allows our clients to book a therapist visit in their home or office, on the day and time that it suits them." explained Mr Heywood-Smith "Busy professionals especially appreciate this type of flexibility."
More information about W&L, including how to make a booking, is available at: http://www.wellnesslifestyles.com.au
About Wellness & Lifestyles (W&L)
Wellness & Lifestyles Australia (W&L) was established in 2003. It is a market leader in the provision of mobile allied health services in Australia. W&Ls core business is aged-focussed allied health services.
W&L has grown from a home office to a company with the full scope of allied health services including physiotherapy, podiatry, speech pathology, occupational therapy, dietetics, exercise physiology, psychology, diabetes educators, massage, natural therapies, and educational training.
The company services to over 250 facilities and over 10,000 aged care beds. Its current clients consist of aged care facilities, the intellectually and physically disabled, community health services, day therapy centres, home care package providers, public and regional hospitals and private clients in their homes. Their vision to become the benchmark for aged care allied health care services in Australia, supplying 'best in class' services that surpass needs.
W&L provides a 'one stop shop' for allied health services for their clients and focus on providing a 'work-life' balance for their therapists.  This has been the key to their success.
To join the W&L team of allied health professional's visit http://www.wellnesslifestyles.com.au
###