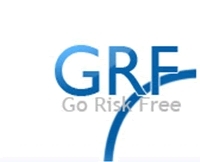 Customers can trust Go Risk Free Inc. and GRF.com allows us to quickly be found and contacted by our customers, both existing and new
Greensboro, NC (PRWEB) February 25, 2009
Go Risk Free Inc. (http://www.GoRiskFree.com or http://www.GRF.com ), located at 101 S Elm St in downtown Greensboro, North Carolina today announced the company's continued expansion with the hiring of additional staff. Go Risk Free Inc. provides business formation, transfer, recordkeeping and clerical services for small businesses nationwide. Started in 2007, the company continues to be the leading provider of services to the small business market in the United States of America.
According to Jeffrey Maziarz, the company's President and CEO, "Go Risk Free is excited to be expanding its presence here in downtown Greensboro, North Carolina. The City of Greensboro's commitment to the downtown area was appealing to our company in many ways, providing ample entertainment, shopping, cultural and educational opportunities for our clients, customers and staff. We look forward to growing and expanding our facilities here in the Greensboro area." The company appears to be poised for additional growth with its business services nationwide.
In addition to expanding its physical presence, Go Risk Free Inc. has also continued to expand its online presence through the acquisition and expansion of several domain names and companies. Go Risk Free serves the small and mid sized business markets, primarily in the United States. Recent website acquisitions and expansions include TriStateIncorporate.com and GRF.com.
Go Risk Free Inc. primarily uses TriStateIncorporate.com to service its new business formations. The website was formerly owned by Paul Saraceni, who was instrumental in the development and implementation of the website's functionality. If you need a company formed or want to start a company at the lowest possible cost, TriStateIncorporate.com is the place to go. The website is owned and maintained by Go Risk Free Inc. as part of its small business formation services.
Few small businesses are able to acquire or maintain hard-to-acquire, three-character domain names, such as GRF.com. Go Risk Free Inc. has plans on expanding its presence both online and within the United States. The company seeks to provide services to all small businesses as they grow, such as business formation services, transferring or acquiring an aged company, such as aged shelf companies or shell companies, or developing business plans or marketing plans for customers.
"Customers can trust Go Risk Free Inc. and GRF.com allows us to quickly be found and contacted by our customers, both existing and new," according to company President, Jeffrey Maziarz.
As the company continues to grow, it plans on adding additional staff, including clerical and support positions as well as sales positions within the Greensboro offices. As the economy has gotten worse many unemployed workers have contacted the company about employment or have started their own businesses, thereby becoming clients of Go Risk Free Inc. The company is looking forward to continuing to expand its offerings throughout 2009. In this challenging economy, many small businesses are starting now, preparing for good times ahead as the economy grows again. Go Risk Free Inc. is one company that seems poised for growth by helping small business owners grow and achieve success, whatever their markets may be.
About Go Risk Free Inc.:
Go Risk Free Inc. has become the leading provider of READY TO GO company formation, transfer and business services in the United States. Started by a small business owner and MBA graduate with experience working with Dun & Bradstreet, the company has grown to service the needs of small businesses throughout the United States. The company's main services continue to be corporate consulting, writing business plans, business formation and business compliance services. For additional information on the news that is the subject of this release, contact Justin Tuesburg, or visit http://www.GRF.com , or http://www.GoRiskFree.com .
Contact:
Justin Tuesburg, Client Relations Manager
Go Risk Free Inc.
336-271-6603 x311
###