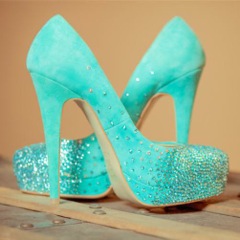 I have great exposure in Seattle but I would love to expand and expose my brand even further in California.
Los Angeles, Calif. (PRWEB) January 14, 2013
Prepare for the dazzle Angelesque Stilettos will bring to Grammy Weekend. On February 2013, Cindy Rocker of celebrity furnishing company "Diva Rocker Glam," will host the 2nd Annual "Rock Out" Grammys Gifting Lounge. This star studded event will be supported by the American Heart Association where a percentage of sponsorship proceeds will go toward their charity and raise awareness on heart disease and health. At this highly anticipated 2nd annual event there will be various brands showcasing their items.
Angelesque Stilettosbrand was created to inspire woman and help develop their personal style for their wedding day, pageant day, or special occasion. The mission is to bring clients the most dazzling, fabulous, custom, crystal shoes. Also incorporating pearls, gemstones, and lace to truly create one-of-a kind shoes for clients. Angelesque Stilettos create hand straussed (the process of crystallizing shoes with genuine Swarovski rhinestones) crystal shoes for women using 100% authentic Swarovski rhinestones. Angelesque Stilettos is different from other do-it-yourself competitors because each and every shoe design is made to cater to each customer individually.
Special guests attending "Rock Out" Celebrity Gifting Loungewill direct all attention toeight to ten custom pairs of stilettos all created individually and unique. Angelesque Stilettos is also preparing a signature "surprise" pair of stilettos specifically for "Rock Out" Celebrity Gifting Lounge.
In December 2012, Jenna Williams (owner of Angelesque Stilletos) was nominated for "Best Accessories Designer" in Seattle and won via a Raw Artists' competition and runway showcase. Angelesque Stilletoswas also featured recently in Wedding Nouveau magazine in the December 2012 issue as well as a digital magazine titled, Poshy based in Seattle.
Angelesque Stilettos was established in August 2011 based in Seattle by Jenna Williams.
The company was inspired from creativity and love for fabulous heels and blossomed from a hobby into a brand.When discussing why AngelesqueStilletos is essential to potential clients, JennaWilliams expresses, "This is a very special and unique business, letting a woman's visions come to life. We're all about developing your style, and what better way than to create custom designed shoes? To personalize it and make your shoe one-of-a-kind is our ultimate goal. We strive to offer high quality, straussed shoes, customized uniquely for you."
For Media and Celebrity RSVP Click Here:
For more information please visit:
Facebook: http://www.facebook.com/AngelesqueStilettos
Etsy: AngelesqueStilettos.etsy.com
Twitter: @AngelesqueS
Email: Angelesque(dot)S(at)gmail(dot)com