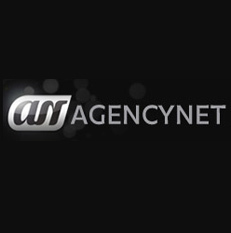 Generation O is tweeting, texting, and socializing--sharing their daily experiences online as a means of connection.
Fort Lauderdale, FL (PRWEB) March 30, 2009
A platform where traditional advertising tactics have failed to penetrate, the mobile phone offers brands a great opportunity to build affinity with consumers through rich, utility-based experiences. Brands that 'get it' will find themselves carried along with consumers, in their pockets, whenever they leave the house. Whether it is helping their consumer navigate, organize, communicate, or providing a few minutes of entertainment, there's never been a more personal conduit for branded content than mobile applications.
Introducing hormoneOscope
Feeling Moody? hormoneOscope can help. Let's face it. A woman's hormones affect her mood more than most would care to admit. For years, it remained taboo, relegated to whispered conversations and snide commentary - totally off limits. Many have called it the "third rail of gender politics."
But the network that busted sexual taboos with Sue Johanson's eyebrow raising, candid call-in show, "Talk Sex," "Bad Girls Club" and the "Janice Dickinson Modeling Agency" has done it again. NBC Universal's Oxygen Media and AgencyNet have partnered to launch the hormoneOscope, a slick iPhone application that's not afraid to laugh at itself, delivering a unique "hormone horoscope" based on a woman's menstrual cycle. The app gives women a witty "indication" of their daily moods.
The hormoneOscope may track cycles, but it is no fertility tool.
Playing off of the whimsical and playful themes of the Oxygen brand, the hormoneOscope delivers an experience that is, at once, tongue-in-cheek, lighthearted, yet rooted in scientific fact. To bring this tone to life, AgencyNet designed a series of original characters, the "Ovulettes," which accompany each day's hormone horoscope and embody the mood the user is going through that day. From a "Diva" in black high heels to a "Yogahead" sitting tranquilly by tea candles, these little eggs know exactly what women are going through.
Taking the concept one step further, hormoneOscope allows users to share moments in their life in a social way--creating a bond over common experiences. Users are able to e-mail or tweet their mood of the day. Twitter, the much-touted micro-blogging platform, offers a new forum for the Oxygen consumer to "live out loud." Consumers are increasingly using the service as a way to express their moods and opinions, making it a perfect fit for hormonOscope. The astronomical growth of Twitter (over 7 million users and counting) is a testament to the power of this social networking tool.
"There's no question Oxygen's core audience is plugged in and spending their time online," said Alex Morrison, AgencyNet's VP of Consumer and Brand Strategy. "Generation O is tweeting, texting, and socializing--sharing their daily experiences online as a means of connection."
hormoneOscope is the latest in a series of initiatives on behalf of Oxygen Media, which continues to push innovation as a means to reach their increasingly mobile, young female audience of "trenders, spenders, and recommenders." The initiative officially launched on March 30, 2009.
The hormoneOscope is the latest mobile application out of AgencyNet's Mobile group, which recently developed branded mobile experiences for Pepsi, Bacardi, Atlantic Records and more.
About AgencyNet:
AgencyNet is an award-winning, strategic digital advertising and marketing agency, specializing in developing emotionally engaging digital brand experiences.
AgencyNet has been named "one of the hottest digital agencies around" by Advertising Age and our work has been the recipient of over 125 high-profile awards including an Interactive Emmy, FWA Top 20 agency sites in history, Cannes Lion, Web Marketing Association's Best Interactive Service Web Site, South by Southwest's Best in Show, as well as The Webby.
Over the last 14 years we have developed robust Brand Portals, ideated successful Buzz Generation Campaigns, created ubiquitous Digital Content, and served as a strategic consulting partner to some of the world's most recognized and respected brands including Bacardi, Warner Bros, Ford, Sony, Howard Stern, Bill Clinton, and many others.
###