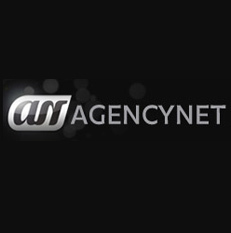 one of the hottest digital agencies around
New York, NY (PRWEB) August 1, 2008
AgencyNet is pleased to announce the opening of a beautiful new office in the SoHo district of New York City. We were founded in New York City in 1994 and are thrilled to be returning to our roots. New York is, and always has been, a hotbed for strategic, technical and creative talent; as such we are extremely excited to plug into the unbridled energy that makes the city so vibrant. Vist http://www.agencynet.com/tour/ to take a tour of our office.
With aggressive expansion plans in play for the agency, New York was the logical choice for our next location. Over 1/3rd of our client base is located in the city, there is a significant unsolicited demand for our services, and the talent pool is robust. Not to mention, the city does hold the undisputed title of the Advertising Capital of the World. Initially the office will include Account Management, Business Development and Strategic services with Creative and Technological talent joining these teams as the business channel dictates.
Marc Case, EVP: Business Affairs will act as the lead on business development initiatives and work with our Account Services group to advance existing relationships in the region. He will be augmented by an outstanding new group of hires including:
Robert Cavenagh, VP, Business Development Rob Cavenagh joins AgencyNet from leading technology research and strategy firm Gartner. Prior to Gartner, Rob held senior Digital positions in various media and entertainment corporations including Gibson Guitars, Warner Music, Oxygen, and AOL.
Rob brings a wealth of strategy and experience in the NYC market within the Digital space that dates back to the early 1990s. Rob's significant knowledge and industry experience, coupled with his personal passion for technology and emerging trends will be a tremendous asset to AgencyNet's NYC business development and strategic engagement practices.
Alex Morrison, Account Manager
Alex Morrison is a seasoned Account Manager with a substantial track record delivering breakthrough creative and measurable results for some of the world's most recognized brands. Alex joins AgencyNet from advertising giant J Walter Thompson, where he managed accounts and Digital initiatives for JetBlue, Rock the Vote, and the Ad Council.
Serving as the central account contact out of AgencyNet's New York office, Alex's strong background in strategic brand communications coupled with his formidable knowledge of the digital landscape empower him to lead AgencyNet's Broadcast/Media and Cause Marketing strategic verticals. Alex will also assist in new business initiatives and proprietary development projects.
Alex is incredibly passionate about and excited by the prospects of Digital communications and its potential to enable dialogue, community, and immersive brand experiences for consumers. That said, he still believes in the power of a good story and its ability to transform the perception of a brand. Clearly, Alex is a perfect fit for AgencyNet.
Brian Chiger, Digital Strategist
Building upon his psychology degree from the University of Rochester, Brian began his career in Advertising at powerhouse Saatchi & Saatchi. Diving headfirst into the fast paced ad world, he began as an Account Executive on Procter and Gamble's Folgers account. From there, Brian was promoted to Saatchi's Strategy group, helping to pioneer thought leadership in youth marketing while working on General Mills' extensive adolescent brand portfolio.
After several years at Saatchi, Brian left to pursue other passions including organizing and developing an extensive rock tour throughout the US. In support of the "I Have a Dream" Foundation, a non-profit organization dedicated to the task of helping underprivileged kids achieve higher education, Brian and his band used the Digital landscape to reach out and empower high school musicians and students nationwide.
Brian is happy to be back in Advertising, applying his passion for consumer insights, ethnographic research, and sociology to the Digital ecosystem. In Brian's role as a Digital Strategist out of AgencyNet's NYC office, he focuses on infusing and converting key insights into sound business strategies for AgencyNet's clients.
Jenna Flateman, Director - Channel Sales Upon graduation from Wesleyan University, Jenna began her career in the print and digital industry serving as a Senior Account Executive at one of New York City's most well known alternative newspapers, the New York Press. While working at the New York Press and simultaneously playing rugby for the USA Women's National Team, Jenna gained a passion for the excitement, tenacity and fast pace business environment that NYC had to offer.
After gaining invaluable sales experience at the New York Press, she then accepted a position at digital powerhouse, Getty Images. While at Getty she spearheaded their first foray into the digital marketplace. As an Interactive Development Executive, Jenna was responsible for positioning Getty Images as a strategic partner for advertising agencies, adapting the media giant to service today's digital landscape. It was there that she realized that agency life is where she wanted to be and connected with AgencyNet during their exciting expansion back into NYC.
Today, Jenna is focused on working with AgencyNet's creative, innovation and strategic teams to develop digital business strategies that will empower our clients and continue to open doors to creative, innovative and award winning work.
Several members from our South Florida headquarters, including long time staffers Rachel Brownlee and Joshua Pipic (former Project Manager and Art Director) have relocated to complement the New York team. We know they'll do a great job transplanting the culture and enthusiasm that makes AgencyNet such a unique, positive and empowering place to work and play.
AgencyNet's address in NYC is: 588 Broadway, Penthouse 1201, NY, NY 10012. Our phone number is 212.569.7700.
About AgencyNet:
AgencyNet is an award winning digital advertising and marketing agency, with offices in NYC and South Florida. We specialize in developing emotionally engaging and strategic Digital brand experiences.
We've been named "one of the hottest digital agencies around" by Advertising Age and our work has been the recipient of over 125 high-profile awards including an Interactive Emmy, FWA Top 20 agency sites in history, Cannes Lion, Web Marketing Association's Best Interactive Service Web Site, South by Southwest's Best in Show, as well as The Webby.
Over the last 14 years we have developed robust Brand Portals, ideated successful Buzz Generation Campaigns, created ubiquitous Digital Content, and served as a strategic consulting partner to some of the world's most recognized and respected brands including Bacardi, Warner Bros, Ford, Sony, Howard Stern, Bill Clinton, and many others.
###