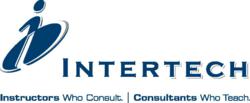 It's rewarding to see the enterprise-wide positive impact we're able to make in helping organizations move to Agile and Scrum
Saint Paul, MN (PRWEB) December 20, 2012
Intertech (http://www.Intertech.com) has announced an Agile tool consulting service offering for Agile tool selection, implementation, and training. This offer complements Intertech's suite of Agile and Scrum consulting.
Intertech's offering helps customers implement tools that support iteration planning, release planning, estimation, charts and dashboards, weighting, and velocity calculation in Agile and Scrum.
"With the move of many development teams to Agile and Scrum, with our expertise on tool use, it made sense to package this in a formal offering," stated Ryan McCabe, Intertech Partner.
Along with consulting on tools for Agile, Intertech offers a complete suite of services for organizations looking to implement Agile. These offerings include consulting on iteration and release planning, Agile sprints, and backlog management. In addition, Intertech offers specific consulting services for government agencies moving to Agile and Scrum development.
"It's rewarding to see the enterprise-wide positive impact we're able to make in helping organizations move to Agile and Scrum," further stated McCabe.
About Intertech
Founded in 1991 by local entrepreneur Tom Salonek, Intertech, Inc. has grown from a one-person shop to the largest combined software developer training company and research-supported consulting firm in Minnesota. Intertech designs and develops software solutions that power Fortune 500 businesses along with teaching these and other organizations including mid-sized companies and state government.
Intertech works with NASA, Wells Fargo, Lockheed Martin, Microsoft, Intel, and other major companies around the United States helping them learn and use technology. Intertech is a Microsoft Gold Partner, a Microsoft Inner Circle member, an eight time winner of the Best Places to Work in Minnesota award from the Business Journal, the #1 mid-sized firm to work for by Minnesota Business magazine, a finalist in the Wall Street Journal's Winning Workplaces award, a multi-year winner of the Inc. 500 and the Inc. 5000 awards for company growth, a winner of the Forbes ASAP growth award, and a winner of the Minnesota Fast 50 growth award. Intertech has been featured in Inc., Forbes, Upsize magazine, the Star Tribune, the Business Journal, the Pioneer Press, the Hudson Star-Observer, Minnesota Business, and Twin Cities Business Monthly.