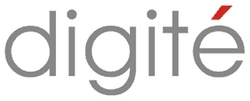 Mountain View, CA (Vocus) March 11, 2010
Digite, Inc., a leading Agile ALM vendor based in Mountain View, CA, announced the launch of the latest release of its product, Digité Enterprise. Digité Enterprise v6.0 seeks to further establish Digite's position in the Application Lifecycle Management space.
Announcing the release, Digite, Inc. Sr. VP – Product, Mr. Mahesh Singh, said, "We are thrilled to launch Digité Enterprise v6.0, which firmly places us in a leadership position amongst vendors for Scaled Agile ALM products and solutions! Over the last 9 months, we listened carefully to our customers, especially those who work with distributed teams around the world or who simply execute large projects. These companies want to retain the best of what they have been doing so far, but still take advantage of the benefits that Agile processes provide. Scaled Agile provides the framework for that solution".
Digité Enterprise is a grounds-up fully-integrated/ integrating web-based Agile Application Lifecycle Management suite of products for distributed technology teams and enterprises. It offers a collaborative set of tools from Requirements Management to Change Management, Test Management, Defects Tracking and Configuration Management, that provide software and IT teams end-to-end visibility, traceability and project execution capability.
Focus on Agility and Collaboration
Providing further details on the release, Mahesh said, "In addition to ALM functionality, we have also significantly strengthened Digité's Collaboration features. With V 6.0, we are launching our integration with Google Wave and Twitter, while improving our Wiki and Email capabilities. "
Digite has released significant enhancements to the following key capabilities in Digité Enterprise in v6.0:

Agile Development Features:
o Hierarchical organization of the Product Backlog/ User Stories.
oTighter and easier alignment of User Story level capacity vis-à-vis effort for realistic planning and execution of each user story
o Easier time reporting and auto-computing of remaining effort and burn-down

o Easier and faster logging of test execution results
o Enhanced Test Management reporting

o Google Wave integration
o Twitter integration to broadcast project updates
o Enhanced Wiki integration
For more details, please see Digite Products
About Digite:
Digite, Inc. is a leading provider of Agile Application Lifecycle Management products and solutions for the Global Delivery Model. Digité Enterprise, Digite's flagship product enables technology enterprises, big and small, successfully manage technology projects, products and applications. Combining Process Governance, Project Portfolio Management and Application Lifecycle Management, Digite provides all critical functions in a single, integrated, yet configurable and flexible web-based platform. Digite facilitates successful collaboration between globally distributed teams – whether business and IT or customers and technology service providers.
Digite is headquartered in Mountain View, CA.
For further information, please write to marketing(at)digite(dot)com or call 650-210-3949
###