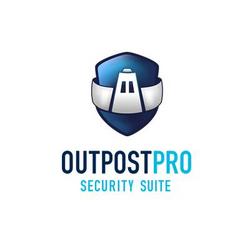 In the clean sets scanning times were fairly good, and an absence of false positives grants Agnitum its second VB100 in a row.
St. Petersburg, Russia (PRWEB) October 3, 2008
Internet security experts Agnitum announced today the results of the latest anti-virus tests carried out by Virus Bulletin magazine on Outpost Security Suite Pro 2009 and 24 other personal anti-virus and security suite products running under Windows Server 2008. The VB 100 award is an important indicator of competency in virus and spyware detection and timely updates - crucial factors in the battle to resist evolving malicious software. By achieving 100% for its anti-virus capabilities in these tests, Outpost Security Suite Pro 2009 clearly shows once again that it is fully compliant with today's requirements for effective anti-virus protection.
According to Virus Bulletin, "Combining the company's own highly regarded firewall technology with a range of security extras including anti-malware detection provided by the VirusBuster engine, the product once again put in a solid performance, with a slick and well-designed interface and smooth, stable running".
"In the clean sets scanning times were fairly good, and an absence of false positives grants Agnitum its second VB100 in a row."
Outpost Security Suite Pro 2009, Agnitum's all-in-one solution based on the award-winning Outpost Firewall Pro, offers:

All-in-one anti-malware for comprehensive antivirus and antispyware defense with the improved SmartScan technology which makes malware scans up to 10 times faster
A two-way firewall to safeguard connections and prevent data leakage
Extended Host protection to protect against zero-day threats and anti-keylogger to avoid spying on the data entered through a keyboard
Web control for safe surfing and blocking unwanted content
IP Blocklist to blacklist specified Internet domains and restrict incoming and outgoing traffic from sites with bad reputations
Self-learning anti-spam that integrates directly into Microsoft Outlook, Outlook Express, Vista Mail and The Bat!
The time-proven architecture of Outpost Security Suite provides all-round protection - in addition to detecting viruses, spyware and adware by signatures, the product incorporates proactive protection that prevents zero-day threats and leakage of confidential data.
This another VB100 was preceded with two awards for Outpost Firewall Pro 2009 granted by WebUser magazine (UK) and ProtectStar Test Lab (US-Germany).
More information on the latest firewall awards can be found at:
http://www.webuser.co.uk/products/Outpost_Firewall_Pro_2009_review_4669-203.html
http://www.protectstar-testlab.org/award/protectstar-testlab-fw-vergleich0809_web.pdf
The latest editions of Outpost Firewall Pro and Outpost Security Suite Pro are available for download at:
http://www.agnitum.com/products/outpost/download.php and http://www.agnitum.com/products/security-suite/download.php respectively.
About Agnitum
Founded in 1999, Agnitum Ltd. (http://www.agnitum.com) is committed to delivering and supporting high-quality, easy to use security software. The company's products are standalone Outpost Firewall Pro and Outpost AntiVirus Pro, securing personal and family desktops; Outpost Network Security, ensuring reliable endpoint protection and performance for small business networks; and Outpost Security Suite -- an all-in-one Internet security solution.
For more information, please contact:
Pavel Goryakin
Agnitum Ltd.
Email: goryakin @ agnitum.com
Tel.: + 7-812-336-52-46, ext. 113
Skype: goryakin
Blog: agnitumblog.blogspot.com
###