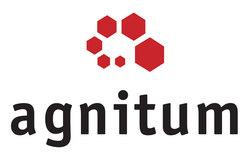 Outpost 2009 has been designed with optimization in mind. This principle touches just about every aspect of the program, from performance and appearance to control and accessibility. The main focus overall is on creating the optimum user experience
St. Petersburg, Russia (PRWEB) July 2, 2008
The security experts at Agnitum, the leading personal firewall provider, today announced the launch of the Outpost Pro 2009 product line. Outpost 2009 strikes a one-two-three blow against cyber-threats with its new generation security solutions - Outpost Firewall Pro, Outpost Antivirus Pro and Outpost Security Suite Pro 2009. Outpost Pro 2009 is intended for individual users and small businesses running on Windows operating systems.
As with the previous version (Outpost 2008), Outpost Security Suite 2009 is centered around Outpost's acclaimed personal firewall, with added anti-spyware, anti-virus, integral host protection, web control and anti-spam. Outpost Firewall Pro and Outpost AntiVirus Pro offer subsets of the suite's functionality - the former lacks the suite's anti-spam capability, while the latter omits both anti-spam and web control. As might be expected, the standalone firewall leaves out the anti-virus and the anti-virus lacks firewall functionality.
"Outpost 2009 has been designed with optimization in mind. This principle touches just about every aspect of the program, from performance and appearance to control and accessibility. The main focus overall is on creating the optimum user experience," said Alexey Belkin, Chief Software Architect at Agnitum.
Here's an overview of the improvements in Outpost 2009:

User interface and controls
Protection Status Overview: The new dashboard-style display provides a summary of the current Outpost protection status - from the state of updates to the level of security settings.
Basic/Expert Interface Toggle: By switching between the Basic and Expert interface layouts, users can customize their preferred view of the main program window.
Improved Event Logger Manageability: The tried-and-true Outpost 4.0 event logger is back with its per-category filterable and sortable log entries.
New Process Activity Monitor: This utility lists all currently active processes in expandable format, providing quick access to key properties.
More Informative Network Activity Monitor: Outpost 2009 sports a redesigned, more logical Network Activity display where connections are grouped by application.
Performance
"Gain without pain" was the goal here; Outpost 2009 challenges the stereotype of security products as resource hogs and eliminates a number of potential slow-downs.
SmartScan now runs up to ten times faster than in earlier versions, and data stream processing is much more efficient. This is achieved by storing the history of past malware scans in a single secure location, instead of all PC folders, as in Outpost 2008.
Computers protected by Outpost now start faster, run faster, scan faster, and use fewer system resources, delivering the ultimate in transparent, hands-free security.
Outpost 2009 is not just a pretty face. The core security layer in all three products has been further reinforced to withstand latest internal sabotage attacks and addresses the most lethal leak techniques employed by undetectable malware:
Extended Host Protection:
To fully protect users against inappropriate activity, Outpost now includes protection against the latest security breach techniques. Outpost's perfect leaktest pass scores reflect the product's ability to protect against attacks on personal data employed by real, in-the-wild malware.
Protection Against Keyloggers:
Outpost's Host Protection protects systems against keylogger activity, monitoring system events and ensuring that no malicious keyboard interaction is possible. This prevents the unwitting disclosure of personal information, including passwords and credit card numbers.
IP Blocklist Keeps Surfing Clean:
IP Blocklist lets users blacklist specified Internet domains and restrict incoming and outgoing traffic from sites with bad reputations. The list of blocked entries can be manually defined or imported from different web communities.
Antispam supports The Bat!:
Agnitum's Bayesian-based antispam module, formerly compatible only with Microsoft mail clients, can now be integrated into the popular The Bat! email application.
System requirements, pricing, and availability
Outpost 2009 is compatible with Windows Vista SP1, XP SP3, and Server 2008 as well as all previous 32- and 64-bit versions from Windows 2000 onwards. All three products will work smoothly on a 450 MHz or faster CPU (x-86/x-64/multi-core) with 256Mb RAM.
Outpost Firewall Pro, Outpost Antivirus Pro and Outpost Security Suite Pro 2009 are available for $39.95, $19.95 and $49.95, respectively. Current license holders for Outpost Pro 2008 products are eligible for a free-of-charge upgrade to the latest versions.
Trial versions of Outpost 2009 products can be downloaded from:
http://www.agnitum.com/products/outpost/download.php,
http://www.agnitum.com/products/antivirus/download.php and
http://www.agnitum.com/products/security-suite/download.php.
About Agnitum:
Founded in 1999, Agnitum Ltd. (http://www.agnitum.com) is committed to delivering and supporting high-quality, easy to use security software. The company's products are Outpost Firewall Pro and Outpost AntiVirus Pro, securing personal and family desktops; Outpost Network Security, ensuring reliable endpoint protection and performance for small business networks; and Outpost Security Suite -- an all-in-one Internet security solution.
For more information and to request review copies of Outpost 2009 products, please contact:
Pavel Goryakin
Tel.: + 7-812-336-52-46, ext. 113
Skype: goryakin
# # #