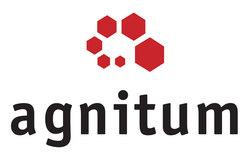 St. Petersburg, Russia (PRWEB) January 21, 2009
The security experts at Agnitum, the publisher of Outpost Pro product line, are pleased to announce the new iteration of Outpost 2009 solutions which brings along further security improvements and nifty components for even easier product configuration.
Outpost Pro 2009 product line comprised of an all-in-one Outpost Security Suite Pro and standalone Outpost Firewall Pro and Outpost Antivirus Pro 2009 has shown further progress and has come in time to furnish the year of 2009 with security novelties.
What's new in the latest versions?
Antivirus performance with new SmartScan 3 - now even smarter
The SmartScan engine has gone through a number of optimizations in the quest to deliver the ultimate in virus scan performance. This latest version improves on the scanning speed by skipping safe system files that contain digital signatures of trusted vendors. Such files are excluded from re-checking by both the on-demand and the resident malware scanners. As a result, Outpost 2009 antivirus demonstrates even greater performance compared to the previous versions.
Actionable alerts
When an unknown application triggers a firewall alert, the user can act right upon it - in addition to creating a custom rule the user can add the target domain to a blocked addresses list or instantly terminate the requesting application.
Intelligent and more rigorous scrutiny of auto-started objects
Outpost's heuristic analyzer, part of the antimalware module, screens Windows start-up entries and analyzes contents such as registry startups, services and drivers for the presence of suspicious modules.
Improved 64-bit systems defense
Windows x-64 systems impose a number of limitations in a way they are protected by third-party software. The latest release of Outpost extends protection against potentially hazardous activity observed on such systems.
Security components selection
Advanced users can now configure the list of installed components during the set-up process. The wizard greets a user with a request to either stick with the "by default" configuration or select preferred components. The latter are (in Outpost Security Suite Pro):

Antivirus + antispyware engine enhanced with newly evolved SmartScan technology to keep a PC clean of malware
Web Control to keep web-surfing clean and hassle-free
Self-learning Antispam to eliminate unwanted correspondence and nefarious emails.
The core and essential components are:

Bidirectional Firewall to resist hacker attacks
Host protection with anti-keylogger to proactively block unknown threats and suspicious activity
New anti-leak techniques extension
Outpost includes tools that address the latest intrusion techniques employed by malware, and adds protection against advanced breach and disruption attacks.
System requirements, pricing, and availability
Outpost 2009 is compatible with Windows Vista SP1, XP SP3, and Server 2008 as well as all previous 32- and 64-bit versions from Windows 2000 onwards. All three products will work smoothly on a 450 MHz or faster CPU (x-86/x-64/multi-core) with 256Mb RAM.
The New Year editions of Outpost Firewall Pro, Outpost Antivirus Pro and Outpost Security Suite Pro 2009 are available for $39.95, $19.95 and $49.95, respectively.
Note! Agnitum prolongs the "lifetime for 1 year" campaign for its products, which means that users can buy a 3 PCs lifetime license for Outpost Firewall Pro and Outpost Security Suite Pro for the price of a one-year license until January 31, 2009!
Trial versions of Outpost 2009 NY Edition products can be downloaded from:
http://www.agnitum.com/products/outpost/download.php,
http://www.agnitum.com/products/antivirus/download.php and
http://www.agnitum.com/products/security-suite/download.php.
About Agnitum
Founded in 1999, Agnitum Ltd. (http://www.agnitum.com) is committed to delivering and supporting high-quality, easy to use security software. The company's products are standalone Outpost Firewall Pro and Outpost AntiVirus Pro, securing personal and family desktops; Outpost Network Security, ensuring reliable endpoint protection and performance for small business networks; and Outpost Security Suite -- an all-in-one Internet security solution.
For more information, please contact:
Pavel Goryakin
Agnitum Ltd.
Email: goryakin @ agnitum.com
Tel.: + 7-812-336-52-46, ext. 113
Skype: goryakin
Blog: agnitumblog.blogspot.com
###