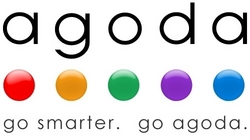 We deal with skepticism by building trust in our brand and by attempting to explain the source of these deals to our visitors
Bangkok, Thailand (PRWEB) October 1, 2009
Getting low hotel rates may not be enough, according to Agoda.com, a leading hotel reservation site. Many customers remain skeptical of the low rates they see on sites like Agoda, where rates can often appear lower than those found on a hotel's own site. The Internet is still growing around the world, but the fastest growth can be found in emerging markets like China and India and in new demographics such as customers over the age of 55. These new demographics are often the most skeptical.
"We deal with skepticism by building trust in our brand and by attempting to explain the source of these deals to our visitors", says Agoda CEO Michael Kenny. "There are several keys to the discounts you find on our website. First, Agoda has established close relationships with thousands of hotels, and these hotels have access to an online system in which specials and deals and the latest rate reductions can be entered in real-time. Often by the time a traditional agent finds out about these deals, the offer period is over. Also, hotels frequently prefer to release a deal through its third party suppliers like Agoda, instead of through its own channels in order to protect all the customers who might have previously paid a higher rate directly with the hotel."
There are a variety of offers to find on Agoda.com, some of which are triggered by customers who are willing to book a bit earlier, accept a more restrictive cancellation policy, or alter their plans to stay an extra day. Last minute offers often mean a hotel received a block of rooms back from a reseller at the last minute and has little time to sell these rooms.
"In summary, we make it easy and profitable for hotels to offer more special deals to our customers, but we do have a challenge in convincing newer more skeptical customers", says Kenny. Fortunately, the growth in online bookings is sure evidence that more customers understand this every day.
Below are some samples of published offers in that are available for reservation on http://www.agoda.com.
Last Minute Offers
Dream Hotel, Bangkok, (4 star), Classic Room
Book within 15 days, stay1 night, get 30% discount per night
67 USD per night (normally 96 USD)
S Sukhumvit Suites Hotel, Bangkok (3.5 star), Deluxe Room
Book within 10 days, stay 1 night, get 20% discount per night
51 USD per night (normally 63 USD)
Early Bird Offers - (book more in advance).
Shangri-la Hotel, Tokyo (5 star), Deluxe King
Book 14 days in advance, stay 1 night, get 15% discount
475 USD per night (normally 559 USD)
Fairmont Hotel, Singapore (5 star), Deluxe Room,
Book 14 days in advance, get 30% discount per night
158 USD per night (normally 225 USD)
Free Night Offers - (stay a bit longer)
The Luxe Manor Hotel, Hong Kong (5 star), Premier
Stay 3 nights, get 1 night free,
112 USD per night (normally 168 USD) 33% more savings
Majestic Grande Hotel, Bangkok (4 star), Grand Superior Room
Stay 3 nights, get 1 night free
59 USD per night (normally 89 USD) 33% more savings
Agoda.com's hotel reservations website features comprehensive hotel descriptions and photos, listed in 21 different languages, all supported by a multilingual, customer service team available 24 hours/day, 365 days/year. The website provides 100% instant confirmation at all hotels listed.
Note to Editors
About Agoda Company Pte Ltd :
Agoda Company Pte Ltd (http://www.agoda.com) is a leading, Asia-based, online hotel reservations company, which specializes in securing the lowest discount hotel prices in Asia. Agoda.com is part of Priceline.com (Nasdaq:PCLN). Agoda's network includes over 7,000 hotels in Asia and more than 100,000 worldwide. The multinational staff of 350 professionals, located throughout Asia, provides a first-rate reservation service that uniquely combines local knowledge and local connections to provide the best hotel deals to both business and leisure travelers.
In addition, Agoda customers participate in the Agoda Rewards Program, earning further discounts and free stays. Unlike programs that limit travelers to a single chain, the Agoda Rewards Program allows customers to redeem Rewards Points at thousands of hotels around the globe, at any time. A member of the Pacific Asia Travel Association (PATA), Agoda's aim is to promote travel by making it more affordable and more accessible to more people.
###