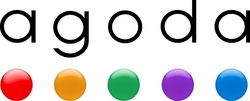 As with any industry there will be those looking to take advantage of naivety and label themselves as
Bangkok, Thailand (PRWEB) April 22, 2009
Over the past decade, Asia has been the preferred destination for many people seeking less expensive but high quality medical treatments. The increase is partially due to high medical costs in western countries like the United States and United Kingdom. Specialized treatments, surgeries and therapies are being offered in Asia at a fraction of the cost, yet with bigger perks when it comes to hospitality and patient comfort. The hospitality industry has recognized this growing trend and is beginning to target travelers looking to have their treatments performed overseas. Agoda.com, an online hotel booking service, confirmed the bourgeoning nature of this type of tourism and the positive effect it has on the hotel industry.
A study by Deloitte Consulting in 2008 notes that medical tourists to Asia are estimated to reach 10 million by 2012. Asian countries like Thailand, Singapore, Malaysia are favorites among medical tourists mainly because of the significantly cheaper health care which can cost as little as 10 percent of comparable care in the US, but still provide quality treatment(s) by medical experts who have been trained in the US, UK and other western countries. Most medical tourists confirmed that the medical and travel expense combined are still much cheaper than costs incurred paying for treatments alone in their home countries.
A favorable exchange rate of the US Dollar to the Thai Baht makes medical procedures an incredible value to foreign visitors. Cheaper medical costs mean more money is available for family members and friends to accompany the patients. It's those family and friends that seek accommodation near the hospitals so they can visit the patients yet at the same time have a comfortable stay affording them access to the rest of the city's attractions. It seems obvious medical tourism has tertiary advantages to other travel-related industries.
Thailand is well known for its warm and generous hospitality in addition to its well-educated medical community and modern facilities; Bangkok's Bumrungrad Hospital, whose patient-base is 50% foreign nationals, was the first to receive JCI Accreditation in Asia. Medical tourism is not only set to boom in Bangkok, but also other areas in Thailand with a high concentration of foreign tourists. Bangkok General Hospital, where Japanese and Middle Eastern nationals make up a significant portion of the inpatient list, is now present in major centers like Pattaya, Hua Hin, and Phuket.
Michael Kenny, CEO of Agoda remarked, "We are definitely seeing a rise in medical tourism to Asia. For instance, our hotel partners in Bangkok such as the Ariyasomvilla and FuramaXclusive, which are both located very close to Bumrungrad Hospital, confirmed that 30 - 40% of their guests are either medical tourists or their family members and friends. Following this trend, Agoda has made improvements to our site to make it easier to identify hotels which are near to popular hospitals, as well as negotiate long-stay discounts at a number of these hotels."
Operations Manager of FuramaXclusive Sukhumvit, Mr. Pomchai Chairungsinun, addressed his hotel's continuing influx of medical tourists by saying, "Medical tourist make up about 30 - 35% of our clientel each year with June, July and August being our busiest months. The majority of patients usually have families visiting and will therefore request two to three rooms. Medical tourism is highly beneficial for us, as guests will generally stay for at least a week during their checkups and treatments. Our close proximity to Bumrungrad Hospital is a big bonus for visitors to the hospital."
Malaysia and Singapore are currently promoting their medical tourism industry as well. 35 private hospitals in Malaysia have been identified to promote Malaysia as a medical tourism destination. Hotels like the G Hotel and Berjaya Georgetown Hotel in Penang have begun promoting themselves as medical tourist-friendly hotels, taking advantage of their close proximity to significant institutions like the Gleaneagles Medical Center and Penang Advantist Hospital. Singapore uses its reputation as a clean, modern, technologically advanced country with English as a predominant language, to help calm anxieties of incoming patients looking to take advantage of their world class healthcare. As well, many hospitals are located in and around popular districts with many attractions and nearby hotels. Mount Elizabeth Hospital is located amongst the shopping of Orchard road, surrounded by 4-5 star hotels like the Elizabeth-A Far East Hotel and Meritus Mandarin.
As interest in medical tourism rises, so does the number of hospitals offering services. Unfortunately the inherent risk of choosing an institution that is merely looking to cash-in with substandard facilities increases.
"As with any industry there will be those looking to take advantage of naivety and label themselves as "the top" or "best hospital" for medical tourism. Tourists should be diligent, researching carefully the hospitals and finding out what legal framework exists to protect patient rights. Consideration for the hospital's recognized accreditations, awards, reputation, facilities and medical staff should be also taken in to account when reviewing institutions." Agoda's Michael Kenny added.
With the global economy causing headaches around the world, it isn't expected the trend of people travelling to find lower costs for medical procedures will be waning any time soon. With the high level of medical expertise, modern facilities, warm hospitality and well located hotels for relatives, SE Asian countries appear well-suited to take advantage of this continuing trend.
For more information regarding hotels near popular international hospitals in Asian countries, please go to Agoda's website at http://www.agoda.com or contact the Agoda team via e-mail at info@agoda.com
Note to Editors
About Agoda Company Pte., Ltd. :
Agoda Company Pte., Ltd. (http://www.agoda.com) is an online hotel reservations service, which specializes in securing the lowest discount hotel prices in Asia. Agoda.com is part of Priceline.com (Nasdaq:PCLN). Agoda's network includes over 9,000 hotels in Asia and more than 50,000 worldwide. The staff of over 300 professionals, located throughout Asia, provides a first-rate reservation service that uniquely combines local knowledge and local connections to provide the best hotel deals to both business and leisure travelers.
In addition, Agoda customers participate in the Agoda Rewards Program, earning further discounts and free stays. Unlike programs that limit travelers to a single chain, the Agoda Rewards Program allows customers to redeem Rewards Points at thousands of hotels around the globe, at any time. A member of the Pacific Asia Travel Association (PATA), Agoda's aim is to promote travel by making it more affordable and more accessible to more people.
###