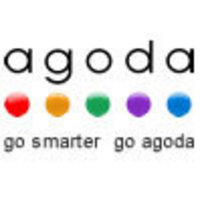 Bangkok, Thailand (PRWEB) February 2, 2009
Agoda.com, an online travel company specializing in discounted hotel bookings in Asia, today announced a partnership with Australian owned, Rydges Hotels & Resorts. The partnership allows distribution of Rydges' properties via Agoda's websites. Representing a wide range of resorts and hotels in Australia and New Zealand, the company has 36 existing properties in some of the region's most popular destinations.
Rydges Hotels & Resorts released a company statement advising of the need for a fast, effective sales channel, especially in an unpredictable economic climate. Rydges has always supported online channels as a great marketing tool and way to further promote their properties. Agoda's proprietary Yield Control System was found to provide greater flexibility in offering promotions during lower seasons and helped improve yield during peak travel periods.
This partnership is expected to increase Rydges exposure in Asia since Agoda has a strong regional online presence, large member base, extensive reach and is supported by a user friendly website and large, dedicated, multi-lingual service team. Rydges seems extremely encouraged by the results since teaming with Agoda. By all accounts, the partnership looks to be a good fit.
According to Wilfred Fan, Agoda's Vice President, Business Development, "Partnering with an Australian brand as well-known and respected as Rydges Hotels & Resorts affirms Agoda's ability to provide extensive coverage of a user-friendly marketplace to travelers. We work closely with hotel partners to provide accurate and detailed information on our websites and call centers so users can make informed choices. In addition, our real-time distribution of hotel inventory gives our partners the ability to control and adjust to the changing market conditions. This partnership is a perfect fit for both parties."
Agoda offers hotel booking services through websites in twenty languages, including Chinese, Japanese, Korean, Thai and many European languages. The sites are supported by a multilingual, customer service team which operates 24 hours/day, 365 days/year.
For more information regarding Agoda, please access its website at http://www.agoda.com or contact the Agoda Team via e-mail at info (at) agoda (dot) com.
About Agoda Company:
Agoda (http://www.agoda.com ) is an online hotel reservations service which specializes in securing the lowest discount hotel prices in Asia. Agoda.com is part of Priceline.com (Nasdaq:PCLN). Agoda's network includes 8,290 hotels in Asia and more than 49,700 worldwide. The staff of over 300 professionals, located throughout Asia, provides a first-rate reservation service that uniquely combines local knowledge and local connections to provide the best hotel deals to both business and leisure travelers.
In addition, Agoda customers participate in the Agoda Rewards Program, earning further discounts and free stays. Unlike programs that limit travelers to a single chain, the Agoda Rewards Program allows customers to redeem Rewards Points at thousands of hotels around the globe, at any time. A member of the Pacific Asia Travel Association (PATA), Agoda's aim is to promote travel by making it more affordable and more accessible to more people.
About Rydes Hotels & Resorts
As an Australian owned company, Rydges Hotels & Resorts is proud to deliver accommodation experiences that are efficient, enjoyable and affordable. With so many parts to their customer journey delivering a good, great or average stay often relies on the team to use their initiative to do whatever it takes to make the customer the priority. To achieve this promise Rydges Hotels & Resorts employ the best people in the right roles to ensure their hotels offer quality products and service. Rydges currently have hotels in Australia, New Zealand, the Middle East and the United Kingdom. We look forward to welcoming you to our hotels and resorts.
Press Information:
Agoda Company
Ms. Pornpavee Kullama Phone: + 66 (0) 2 6259258
Email: pornpavee.kullama (at) agoda (dot) com
# # #