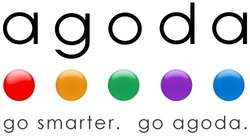 open its arms and welcome all of the friends of the world to come.
Bangkok (PRWEB) July 26, 2008
There couldn't be a hotter time to visit Beijing than the present -- while it has Summer Olympics fever. With the Chinese capital in the limelight, tourists are presented with a wonderful array of cultural activities to participate in, besides the obvious upcoming sports events.
And Agoda, an online hotel bookings site that specializes in Asia, has made a visit to China's second largest city all the more easier by offering the best hotel deals in town. With a newly designed, high-speed metro train service to help transport tourists to events and main attractions, visitors coming to the ancient metropolis are also presented with a series of user-friendly, innovative travel itineraries on the Beijing event website.
On testing the new train system from the airport terminal, Chinese President Hu Jintao told a group of foreigners that the country was ready to "open its arms and welcome all of the friends of the world to come." Certainly, the city has not looked more attractive.
Among the must-see attractions, such as the famous Forbidden City -- where visitors can stroll through the residences of China's former emperors -- and the monolithic Great Wall of China, the Beijing tourism authority has suggested a number of culinary and nightlife hotspots too.
On the list, include the happening Houhai Bar Street and famous restaurants Kaorou Ji and Dasanyuan. But tourists looking for a taste off the beaten track should aim for restaurants recommended or populated by locals, says Agoda Chief Executive Officer Michael Kenny, as food leads straight to the heart of Chinese culture.
"There are definitely some great hotel rooms still available for the Olympics. For last minute reservations, rates are similar to those found during peak periods in New York or London. We've seen luxury 5-star properties like the Wangfujing Grand Hotel recently charging 800 USD per night and other 5-star properties like the Nikko New Century and Zhongyu Century Grand Hotel have been quoting 530 and 465 USD, respectively.
"We do recommend first time international travelers stick with 4 and 5 star offerings, as hotels with lower star ratings can offer a significant variation in amenities and services. However, if you know your way around Beijing or speak a bit of Mandarin, there are definitely some hidden jewels available in the lower categories." Kenny adds, "Give plenty of time to sort out visa requirements, which have lately become more complex."
"Beijing is an exciting city that is as special and as diversified as its cuisine. Now is the best time to visit the city as it begins to bask in the Olympic celebrations. Locals are surely ready to showcase their national culture; especially their unique cuisine. Be sure to try the famous Beijing -- or as it was previously known, Peking Duck -- a world-famous delicacy and dine on Dim Sum family-style with the local Chinese."
Other Agoda recommendations include visiting the Drum Tower, Beijing's 'Big Ben' and original time-keeper. Around the tower is an antique market worth exploring and the bustling Hutong fruit market. Other interesting parts of Beijing include the Underground City near Tiananmen Square, a subterranean network built when the country feared Soviet invasion in the 1960s and the Ancient Observatory, an incredibly preserved Tibetan temple.
According to Kenny, Agoda has a variety of Beijing accommodation options for visitors to choose from in the 2008 Summer Olympic city, which he believes, in combination with the event, provide the perfect impetus for visitors to experience the famous sights, sounds and flavors of Beijing.
Agoda's Best Beijing Hotel Deals include:
Hotel Star
Radegast Hotel CBD Beijing 5
Nikko New Century Hotel Beijing 5
Furamaxpress Hotel Yansha Beijing 4
Howard Johnson Paragon Hotel 4
Beijing Zaoyuanju Hotel 3
Days Inn Forbidden City Hotel 3
GreenTree Inn Beijing Fangzhuang Hotel 3
Harmony Hotel 3
GreenTree Inn Beijing Zhaogongkou Hotel 3
Beijing Sentury Apartment Hotel 3
For more information regarding Agoda, please access its website at http://www.agoda.com or contact the Agoda Team.
Note to Editors
About Agoda Company:
Agoda (agoda.com) is an online hotel reservations service which specializes in securing the lowest discount hotel prices in Asia. Agoda is part of Priceline.com (Nasdaq:PCLN). Agoda's network includes 8,290 hotels in Asia and more than 49,700 worldwide. The staff of approximately 300 professionals, located throughout Asia, provides a first-rate reservation service that uniquely combines local knowledge and local connections to provide the best hotel deals to both business and leisure travelers.
In addition, Agoda customers participate in the Agoda Rewards Program, earning further discounts and free stays. Unlike programs that limit travelers to a single chain, the Agoda Rewards Program allows customers to redeem Rewards Points at thousands of hotels around the globe, at any time. A member of the Pacific Asia Travel Association (PATA), Agoda's aim is to promote travel by making it more affordable and more accessible to more people.
Press Information: Pornpavee Kullama
Phone: + 66 (0) 2 646 1200 ext. 9258
Email: pornpavee.kullama @ agoda.com
###