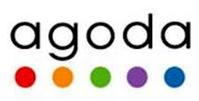 The drawing card for most golf enthusiasts - besides a challenging course - is the price. SEA can offer a prime golfing experience at a fraction of the cost, plus there are other benefits such as spa and massage facilities which are simply peerless in this region
Bangkok, Thailand (PRWEB) June 9, 2008
It's no real surprise that Southeast Asia has become a golf Mecca. With over 32,000 courses and an estimated 50 million active golfers, the sport is the fastest growing in the world. Factor in Southeast Asia's diverse terrain, expanse of land and ingenuity for hospitality and it is understandable why avid golfers are seeking out the greener side of fairways in this part of the globe.
According to Agoda.com, an online hotel bookings site that specializes in accommodation in Asia, the popularity of vacationers who wish to book golf holidays in Southeast Asia (SEA) is no anomaly. In fact, the demand is ever-increasing, which is why the web travel authority has decided to release its top 10 golf resort pick list.
Says Vice President of Business Development at Agoda, Wilfred Fan, "Asians have always had an affinity with golf. It's been the most popular leisure activity in Japan and Korea for over two decades. But now this region actually harbors golf courses of an international standard, it is becoming more and more recognized worldwide."
"The drawing card for most golf enthusiasts - besides a challenging course - is the price. SEA can offer a prime golfing experience at a fraction of the cost, plus there are other benefits such as spa and massage facilities which are simply peerless in this region," Fan added.
"We have a definite niche market of individuals booking golf resort accommodation in SEA through our site," says Fan. "The appeal goes beyond the activity and to the destination. For example, Indonesia, Thailand and Vietnam have seen a 400 percent increase in bookings that offer golf and spa in the region just in the last two years."
"Demand is through the roof for membership already with the Montgomerie Links and you can just gauge from the number of golf courses being built around the region that interest in high quality golfing experiences has increased dramatically. Also, it is refreshing for golfers to play in an Asian landscape and that inimitable Asian sense for hospitality makes golfing here all the more appealing. Destination is key."
Agoda's top 10 golfing resorts in the region are:
1. Laguna Phuket Golf Club, Phuket, Thailand
Lauded already in numerous publications as one of Asia's premier golf resort destinations, the Laguna Phuket Golf Club is set among the Laguna Resort Complex which features five luxury hotels (Sheraton, Dusit Thani, Banyan Tree, Laguna Beach Resort and Allamande). It boasts an 18-hole, par-71 course designed by Max Wexler and David Abell and caters to players of all levels of expertise.
2. Le Meridien Nirwana Golf & Spa Resort, Bali, Indonesia
The five-star Le Meridien Golf & Spa Resort is a luxury resort overlooking the Indian Ocean with world-class golf and spa facilities. The Nirvana Bali Golf Club boasts an 18-hole course designed by the legendary Greg Norman, and has been featured in several publications.
3. Novotel Ocean Dunes and Golf Resort, Phan Thiet, Vietnam
Located three hours from Ho Chi Minh City, the four-star Novotel Ocean Dunes and Golf Resort is located on a private beach and was the first international resort to be built in Vietnam. The Par-72 Ocean Dunes Golf Club located on-site has been designed by Nick Faldo and been identified it as one of the top 10 resort courses in Asia.
4. Kirimaya Golf Resort & Spa , Khao Yai, Thailand
The three star Kirimaya Golf Resort & Spa provides 60 contemporary living options and is the perfect retreat for those looking for a golf holiday. The 18-hole golf course has been designed by the legendary Jack Nicklaus and is set among the mountains and greenery of Khao Yai.
5. The Empire Hotel & Country Club, Bandar Seri Begawan, Brunei Darussalam
The five star Empire Hotel & Country Club and beach resort overlooking the South China Sea boasts of lavish accommodations, eight swimming pools and a championship golf course. Designed by the celebrated Jack Nicklaus, the golf course includes cliffs, ravines, tight fairways, large bunkers, and is floodlit for night-time games.
6. Hornbill Golf & Jungle Club, Sarawak, Malaysia
The five star Hornbill Golf & Jungle Club is nestled amongst the oldest and second largest rainforest in the world, 1,000 meters above sea level. As the name suggests, the main attraction of the hotel is its golf course designed by Neil Crater, while keeping in mind the features of its unique highland location.
7. Bintan Lagoon Resort, Bintan Island, Indonesia
The four-star Bintan lagoon Resort is set among 300 hectares of beachfront gardens and offers a world of choice. This golfing resort can easily be reached by a short high-speed ferry ride from Singapore. Both the Jack Nicklaus 18-hole Sea View Golf course and Ian Baker-Finch 18-hole Woodlands Golf course at the resort are known for their spectacular design and signature holes.
8. Springfield Village Golf & Spa, Hua Hin / Cha-am, Thailand
The 3.5 star Springfield Village Golf & Spa provides luxurious rooms and suites, designed to blend with their surroundings and each providing an open view of the golf course. The golf course challenges golf enthusiasts with 27 meticulously manicured holes.
9. Sentosa Resort & Spa, Singapore
The five-star Sentosa Resort & Spa is perched atop a cliff gazing out across the South China Sea. The resort's 21 rooms and suites are spread across 27 acres of tropical woodlands. For a round of golf, tee-off one of the 2 resort courses, including the exceptional Sentosa Golf Club, home to the Barclay's Singapore Open and the course of choice for politicians, dignitaries and celebrities alike.
10. Sofitel Zhongshan Golf Resort, Nanjing, China
The five-star colonial-styled, Sofitel Zhongshan Golf Resort Nanjing is located on the slopes of the famous Purple Mountain, and features 140 luxurious accommodations. This resort is the perfect choice for leisure as well as business travelers to Nanjing.
For more information regarding Agoda, please access its website at Agoda.com.
###