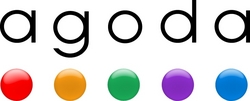 Bangkok, Thailand (PRWEB) September 24, 2009
Agoda.com, a leading, Asian-based, online hotel reservation service and a part of Priceline.com (Nasdaq: PCLN), today announced plans to distribute properties of the Mantra Group, the second largest hotel operator in Australia and New Zealand. Mantra Group properties, which include the Peppers, Mantra, and BreakFree brands, are going to utilize Agoda's industry leading online distribution technology and will work closely with the Agoda team to manage rates and promotions, allowing quick response to the fluctuating hotel market.
The distribution agreement gives Mantra Group access to Agoda's latest version of the Yield Control System (YCS). The recent upgrade to YCS provides even greater flexibility in managing inventory and rate structure, with the ability to offer appealing promotions to Agoda customers. Mantra Group properties included in the agreement range from self-contained apartments to luxurious resorts and retreats in all major destinations throughout Australia and New Zealand. These properties now also receive exposure to over 1,000,000 worldwide members of Agoda's rewards program.
Wilfred Fan, Agoda's Vice President of Business Development said, "It is a pleasure to have one of the leading hotel operators in Australia on board with Agoda.com. Our inventory management system will give Mantra Group properties access to previously untapped markets as well as the ability to monitor industry trends and apply corresponding pricing strategy. Our YCS platform also provides the ability to offer yield opportunities in various source markets with fenced promotions. By partnering with Mantra Group, Agoda has added another premier brand to the fold and have increased our presence in the increasingly popular destination."
Luke Jamieson, General Manager of Distribution for Mantra Group said, "Mantra Group is continuously looking for channels to help distribute our inventory and promote our brand. The online market place has become an excellent avenue for us to promote our properties. We just needed to find the right partner to help us achieve our goals. Agoda.com was an easy choice to partner with. Their presence in SE Asia and continued expansion into other markets was extremely appealing when we were reviewing potential partners. Their easy to use website, knowledgeable staff and fantastic YCS technology really cemented the decision. We look forward to what we expect will be a long and prosperous relationship."
Agoda offers hotel reservation services through a comprehensive, user-friendly website which is available in 21 languages; including Chinese, Japanese, Korean, Thai and many European languages. The sites are supported by a multilingual, customer service team, which operates 24 hours/day, 365 days/year.
For more information regarding Agoda, please access its website at http://www.agoda.com or contact the Agoda team via e-mail at info@agoda.com.
Note to Editors
About Agoda Company Pte Ltd :
Agoda Company Pte Ltd (http://www.agoda.com) is a leading, Asia-based, online hotel reservations company, which specializes in securing the lowest discount hotel prices in Asia. Agoda.com is part of Priceline.com (Nasdaq:PCLN). Agoda's network includes over 7,000 hotels in Asia and more than 100,000 worldwide. The multinational staff of 350 professionals, located throughout Asia, provides a first-rate reservation service that uniquely combines local knowledge and local connections to provide the best hotel deals to both business and leisure travelers.
In addition, Agoda customers participate in the Agoda Rewards Program, earning further discounts and free stays. Unlike programs that limit travelers to a single chain, the Agoda Rewards Program allows customers to redeem Rewards Points at thousands of hotels around the globe, at any time. A member of the Pacific Asia Travel Association (PATA), Agoda's aim is to promote travel by making it more affordable and more accessible to more people.
About Mantra Group:
Mantra Group is one of Australia and New Zealand's largest leisure and corporate accommodation providers. The group operates a portfolio of more than 140 properties under the brands of Peppers, Mantra and BreakFree.Peppers Retreats, Resorts and Hotels.
Peppers Retreats, Resorts and Hotels offer unique guest experiences with local charm in some of Australia and New Zealand's most spectacular destinations. Peppers offers indulgent escapes combining personal and friendly services with exceptional food and wine.
Mantra Hotels Resorts and Apartments
Mantra Hotels, Resorts and Apartments offers premium accommodation and a warm welcome. Whether for business or leisure, the extensive collection of hotels, resorts and apartments captures the natural charm and ambience of their diverse locations, from bustling cities to serene coastal escapes. Stylish decor, quality service and the best locations are all part of the offering.
BreakFree Hotels Resorts and Apartments
BreakFree Hotels, Resorts and Apartments offers an extensive range of over 50 properties in favourite holiday destinations and cities around Australia and New Zealand. Spacious, self-contained apartment accommodation combines value with access to the best beaches, city highlights and holiday attractions, making them ideal for weekend leisure seekers and corporate travellers alike.
###