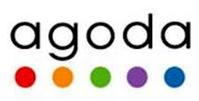 Also, the country's reputation for being both highly-organized and hospitable makes it a favorite among first-time visitors to Asia
(PRWEB) May 23, 2008
Shoppers rejoice! The famous Great Singapore Sale has begun and runs for an entire 2 months (from May 23 until July 20) offering bargain buyers unbeatable discounts on a variety of international and luxury brands.
In conjunction with the event, online hotel bookings website Agoda.com is celebrating with bargain hotel rates and promotions.
Stretching from the mall-marked Orchard Rd to the Marina Bay, the sale involves an impressive number of retail outlets. Exclusive tourist-only specials are on offer in addition to the normal promotions -- in fact, tourists are presented with a "Tourist Privilege Card" affording them more discounts on participating brands. Other visitor benefits include VAT refunds and extra tax rebates with brands such as high fashion chain Club 21 (who represent Armani, Dolce & Gabbana and Mulberry).
Kicking off with a shopping challenge that boasts a cash prize of US $10,000 for the best bargain hunter, tourists and locals will battle it out in an intense shopping spree that lasts 3 hours. With US $1,000 in their pocket, teams of two are charged with the task of finding the best items available at the least amount of money. This year there are two entry categories -- Singapore and International -- meaning foreigners do not have to compete with skilled local shoppers for the first prize.
Other events also featured during the sale including fun for the kids with a Pokemon show and Toy exhibition. The Singapore Retail Association has also arranged for longer opening times at malls, giving consumers a wider timeframe to shop and lowering the risk of any frenzied behavior.
"For potential first-time visitors to the region, Singapore is the perfect introduction to the culture and flavors of Southeast Asia. With its eclectic mix of Chinese, Indian and Malay culture, the small island is a symbol of social and economic success in the region," says Agoda's Chief Operating Officer Robert Rosenstein.
"Also, the country's reputation for being both highly-organized and hospitable makes it a favorite among first-time visitors to Asia," he added. "English is spoken widely and at native English level, making it even easier for tourists to enjoy this great annual sale."
The Great Singapore Sale is just one of a plethora of events that take place each year under the auspices of the Singapore Tourism Authority. Those planning to join the event should check out Agoda's top Singapore hotel deals and promotions below:
1. Shangri-la Hotel -- From $296/night.
2. Meritus Mandarin -- From $209/night.
3. Novotel Clark Quay -- From $159/night.
4. Pan Pacific, Singapore -- From $175/night.
5. Marina Mandarin -- From $187/night.
6. Royal Plaza on Scotts -- From $210/night.
7. Park Hotel, Orchard -- From $173/night.
8. Rendezvous Hotel -- From $164/night.
9. Sheraton Towers -- From $201/night.
10. Furama City Centre -- From $150/night.
11. Hotel 81 Bencoolen -- From $96/night.
12. Hotel Royal at Queens -- From $228/night.
About Agoda Company:
Agoda.com is an online hotel reservations service which specializes in securing the lowest discount hotel prices in Asia. Agoda is part of Priceline.com (Nasdaq:PCLN). Agoda's network includes 8,290 hotels in Asia and more than 49,700 worldwide. The staff of approximately 300 professionals, located throughout Asia, provides a first-rate reservation service that uniquely combines local knowledge and local connections to provide the best hotel deals to both business and leisure travelers.
In addition, Agoda customers participate in the Agoda Rewards Program, earning further discounts and free stays. Unlike programs that limit travelers to a single chain, the Agoda Rewards Program allows customers to redeem Rewards Points at thousands of hotels around the globe, at any time. A member of the Pacific Asia Travel Association (PATA), Agoda's aim is to promote travel by making it more affordable and more accessible to more people.
# # #