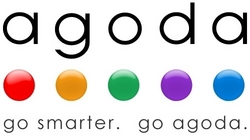 It's been a long time since bargains like this have been available to leisure and business travelers
Bangkok, Thailand (PRWEB) July 14, 2009
Have you been waiting for the right time to take an Asian vacation? Well, wait no longer. Agoda.com (http://www.agoda.com), the leading Asian online travel company, said that tourists visiting major Asian cities such as Singapore, Hong Kong, Bangkok and even Phuket this summer will benefit from hotel discounts of up to 50 percent compared to last year at this time.
"It's been a long time since bargains like this have been available to leisure and business travelers," said Agoda.com Chief Executive Officer Michael Kenny. "Such attractive hotel rates make it possible for even the most budget-minded travelers to enjoy true luxury 5-star accommodations. Deeply discounted hotel rates are broadly available in most Asian cities. Agoda.com has relationships with thousands of hotel partners across Asia and we are making these incredibly attractive rates available to our customers who reserve their rooms online with us."
Here are some samples of published rates from top-quality hotels that are available for reservation on http://www.agoda.com. Rates and availability are subject to change at any time.
Singapore:
Pan Pacific Hotel: 5-star hotel, $166/night average rate.
Traders Hotel: 5-star hotel, $130/night average rate.
Naumi Hotel: 5-star boutique hotel, $220/night average rate.
Hong Kong:
Marco Polo Hotel: 5-star hotel, $177/night average rate.
The Luxe Manor: 4.5-star boutique hotel, $103/night average rate.
Phuket:
Amari Coral Beach Resort: 4-star hotel, $95/night average rate.
Sala Phuket Resort and Spa: 5-star hotel, $222/night average rate.
Bangkok:
Dream Hotel: 4-star boutique hotel, $74/night average rate.
Furama Xclusive Sukhumvit Hotel: 4-star boutique hotel, $56/night average rate.
Kuala Lumpur:
Hotel Istana: 5-star hotel, $68/night average rate.
Hotel Equatorial: 5-star hotel, $96/night average rate.
Agoda.com's hotel reservations website features comprehensive hotel descriptions and photos, listed in 21 different languages, all supported by a multilingual, customer service team available 24 hours/day, 365 days/year. The easy to use website provides100% instant confirmation at all hotels listed, now with more last-minute inventory than ever before.
For more information regarding Agoda Company Pte.,Ltd., please access its website at http://www.agoda.com or contact the Agoda Team via e-mail in the media contact box of this press release.
Note to Editors
About Agoda Company Pte., Ltd.:
Agoda Company Pte Ltd (http://www.agoda.com) is a leading, Asia-based, online hotel reservations company, which specializes in securing the lowest discount hotel prices in Asia. Agoda.com is part of Priceline.com (Nasdaq:PCLN). Agoda's network includes over 9,000 hotels in Asia-Pacific and more than 90,000 worldwide. The multinational staff of 325 professionals, located throughout Asia, provides a first-rate reservation service that uniquely combines local knowledge and local connections to provide the best hotel deals to both business and leisure travelers.
In addition, Agoda customers participate in the Agoda Rewards Program, earning further discounts and free stays. Unlike programs that limit travelers to a single chain, the Agoda Rewards Program allows customers to redeem Rewards Points at thousands of hotels around the globe, at any time. A member of the Pacific Asia Travel Association (PATA), Agoda's aim is to promote travel by making it more affordable and more accessible to more people.
###