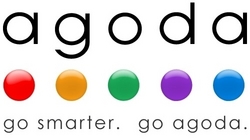 Agoda has put together this suggested itinerary, complete with special offers, to help travelers plan an enriching cross-country journey.
Singapore (PRWEB) May 14, 2010
Agoda, Asia's global hotel booking site and part of Nasdaq-listed Priceline.com, today announces a fantastic European summer promotion for hotels across France.
France is a dream destination and the world's most popular tourism market. The country ranges from cosmopolitan Paris, with its world-famous cultural and historical attractions, to the great wine regions found throughout France's bucolic countryside and the jet-setting joi de vivre of the Riviera. Given this diversity, the best way to experience France is to take a road trip to explore the country.
The drive from Paris in the north to the Riviera in the south takes travelers through picture-perfect countryside. The distance between Paris and Nice can be covered in nine hours by car – but the best move is to take a few days to explore the different provinces.
Highways wind past vineyards, centuries-old towns, historical sites and vibrant bustling cities. A road trip from Paris to Nice should include all of these things and more. Agoda has put together this suggested itinerary, complete with special offers, to help travelers plan an enriching cross-country journey.
Paris to Nice – 14-Day Road Trip
Days 1 – 3: Paris
No trip to France is complete without crossing off some classic Parisian experiences, so find yourself a chic little hotel close to the metro and get out your tourist map. Ascend the Eiffel Tower, stroll down the Champs-Elysees and have a cafe-au-lait at a curb-side café. Before picking up your rental, stock up on essentials like cheese and baguettes to snack on while you drive. Don't forget a sufficiently French driving soundtrack – some Serge Gainsbourg, perhaps.
Le Chat Noir Design Hotel – 3 stars
Normal rate USD 166. Agoda rate from USD 142. Book any room for minimum 2 nights and enjoy 10% discount. Valid 1 July 2010 – 31 Aug 2010.
Color Design Hotel – 3 stars
Normal rate USD 158. Agoda rate from USD 136. Book any room for 2 nights and enjoy 10% discount. Valid from 1 July 2010 – 31 Aug 2010.
Beauchamp Hotel Paris – 4 stars
One night free! Normal rate from USD 316. Agoda rate USD 201. Stay 3 nights, pay 2 nights. Valid from 11 Mar 2010 – 31 Dec 2010
Day 4 – 5: Orleans – Bourges – Lyon
Orleans, just 130km from Paris, is your first stop. Visit Joan of Arc's house and the expansive Loire River. The Loire Valley is renowned for its vineyards, so conduct your own cellar tour and sample the region's world-renowned wines before heading to Bourges. Bourges is a quiet historic town with a huge 12th-century gothic cathedral and more medieval architecture then you can feasibly photograph. The city center is pedestrian-only, so take the chance to stretch your legs before driving the final 250km to Lyon. In Lyon, stay somewhere quiet and romantic. Enjoy world-class cuisine, beautiful parks, Roman ruins and in June and August, the Les Nuits de Fourvière arts festival.
Villa Florentine Hotel – 4 stars
Normal rate USD 628. Agoda rate from USD 273 per night for a Classic Room.
Best Western Inn Garden Court Villeubanne Hotel – 3 stars
Normal rate USD 217. Agoda Standard Room Advance Purchase rate from USD 86.
Day 6 – 10: Aix-en-Provence – Marseilles
Aix-en-Provence is a medieval town that is punctuated by courtyards, cathedrals and cafes. Featuring natural hot springs, it's the site of many prominent French universities and is a center for the arts. Check out the impressive Mont Sainte-Victoire, adored by Post-impressionist painter Paul Cezanne. Not far from Aix-en-Provence is Marseilles, a sprawling port city. Marseilles overflows with attractions – museums, galleries, historic sites, modern restaurants, hip clubs, opera, the Vieux Port and the Corniche – the only problem is fitting everything in.
Suite Affaire Marseille Vieux Port – 3 stars
Normal rate USD 269. Agoda rate from USD 121 per night, Standard Room
Hotel Le Couvent Royal, Saint-Maximin-la-Sainte-Baume – 3 stars
Normal rate USD 185. Agoda rate from USD 113 per night. Stay 1 night and enjoy 35% discount. Valid 1 May 2010 – 30 Jun 2010.
Day 11 – 13: Saint Tropez – Cannes
You could spend an entire lifetime on the French Riviera but your budget is unlikely to last that long unless you're a film star or an oil baron. Start the Mediterranean leg of your journey at famous Saint Tropez – the traffic will be slow in the height of summer, but that just gives you more time to take in the scenery – brilliant sunny skies, sparkling water, yachts and rich holiday-makers. Drive along the coastline to Cannes to hit the beach. Stroll the promenade, browse luxury stores, watch sunsets with your special someone and post all the pictures online to make your friends jealous.
Citadines Cannes Carnot Hotel – 3 stars
Normal rate USD 329. Agoda rate from USD 131. Studio room.
DAY 14: Nice
This spectacular port city is the Riveria's capital and the final stop on this journey. As France's fifth largest city, Nice has plenty of attractions, and the one people most are drawn to is the beachfront Promenade des Anglais. With restaurants, shops and cafes on one side and wide, pebbly beaches – public and private – on the other, the promenade is alive with activity around the clock. Besides hitting the beach, visitors to Nice can wander the historic old town, tour the city on bicycle, sample some Nicoise salad, stroll the markets or go sailing.
La Perouse Hotel Nice – 4 stars
Normal rate USD 343. Agoda rates from USD 314. Book a standard room with bath and enjoy 10% discount. Valid 28 May 2010 – 25 June 2010
Want to keep driving? From Nice, travelers can head to Monaco just 13 kilometers away, then continue on to Italy – touring the Italian Riviera, the Cinque Terre, Florence – and onwards to Rome.
Note to Editors
About Agoda Company Pte Ltd:
Agoda Company Pte Ltd (http://www.agoda.com) is a leading, Asia-based, online hotel reservations company, which specializes in securing the lowest discount hotel prices. Agoda.com is part of Priceline.com (Nasdaq:PCLN). Agoda's network includes over 7,000 hotels in Asia-Pacific and more than 100,000 worldwide. The multinational staff of 350 professionals, located throughout Asia, provides a first-rate reservation service that uniquely combines local knowledge and local connections to provide the best hotel deals to both business and leisure travelers.
In addition, Agoda customers participate in the Agoda Rewards Program, earning further discounts and free stays. Unlike programs that limit travelers to a single chain, the Agoda Rewards Program allows customers to redeem Rewards Points at thousands of hotels around the globe, at any time. A member of the Pacific Asia Travel Association (PATA), Agoda's aim is to promote travel by making it more affordable and more accessible to more people.
###