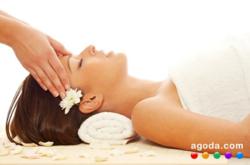 Singapore (PRWEB) July 06, 2011
Agoda.com, Asia's global hotel booking site and part of the Nasdaq-listed Priceline Group (Nasdaq: PCLN), is offering special rates at ten of the top thermal baths in Hungary.
The therapeutic springs of Budapest have been soothing travelers for millennia. Close to the picturesque Danube River, the ancient Roman ruins of Aquincum show remnants of baths dating back to 80AD, though the springs were in use by the Celts long before the Roman Empire took over.
Located mainly on the Buda side of the Danube, the city's older bath houses provide a glimpse of Budapest history. The Ottoman-style Rudas and Király baths were built during Turkish occupation in the sixteenth century and are still in use today. The 1913 Széchenyi Medicinal Bath in Pest's City Park is an iconic neo-classic building, the 1918 Hotel Gellért an example of art nouveau design. These ornate bath houses helped make Budapest an early contender in the medical tourism industry, earning it the nickname 'City of Spas'.
Today, the spas of Budapest are still a major drawcard. Thermal springs are thought to ease a variety of ailments, including arthritis and asthma, and most public baths offer additional wellness treatments like massage, physiotherapy, and hydrotherapy. In recent times, Budapest's baths have also become the venue for dance parties, with DJs, laser shows, performance artists, and live musicians creating the 'sparty' – an event unique to the Hungarian capital.
To help customers get the most out of their spa trip, agoda.com has secured special rates in some of the best spa hotels in Budapest and the surrounding countryside. All hotels have direct access to thermal springs, and offer wellness services and full business and conference facilities onsite.
agoda.com's Top 10 Spa Hotels in Hungary
Danubius Health Spa Resort Helia – 4 stars
Opposite Margaret Island on the bank of the Danube, this hotel offers massage and beauty treatments, and has a salt cave with Red Sea salt, sauna, indoor pools, and steam and thermal baths onsite. Rates from USD 62 per night. Stay at least 4 nights and save 25%. Valid until December 29, 2011.
Danubius Grand Margitsziget Hotel – 4 stars
This ambient historic property on Margaret Island is positioned amid parkland, jogging paths, and cycling tracks. The adjoining spa offers a cardio center, indoor and outdoor pools, an 'adventure' pool, hydrotherapy, cosmetic surgery, and the full range of spa and beauty treatments. From USD 81 per night. Stay at least 4 nights and save 25%. Valid until August 31, 2011.
Danubius Hotel Gellért – 4 stars
An iconic spa hotel, Hotel Gellért opened in 1918 and has since undergone several interior renovations to keep it up-to-date. Original art nouveau details such as ornate wrought ironwork, stained glass, and mosaic tiles give the building old-world ambience. A wave pool, effeverscent bath, saunas, sundeck, and massage are available in the world-renowned Gellért Baths. Rates from USD 148 per night. Stay at least 4 nights and save 25%.
Ramada Resort Aquaworld Budapest – 4.5 stars
Attached to the biggest indoor water park in Budapest, this modern hotel and conference center is located just outside the city center. The complex offers includes a day spa, 'Watsu' (water shiatsu), gym, tennis, sauna, Kid's World play center, a dentist, and access to Aquaworld. Rates from USD 86 per night. Book at least 14 days in advance and save 20%. Valid until December 31, 2011.
Ramada Plaza Budapest – 5 stars
This luxury hotel in Buda is located on the bank of the Danube. The onsite Aphrodite Spa Health & Wellness Center offers modern-day Roman baths with spring water from nearby Margaret Island. The spa also offers ayurvedic treatments, Dead Sea salt baths, Thai massage, and a variety of indulgent spa therapies. Rates from USD 151 per night. Book at least 21 days in advance and save 15%. Valid until December 30, 2011.
Danubius Health Spa Resort Hévíz – 4.5 stars
This resort in the spa town of Hévíz, has two thermal pools, a hydrotherapy pool, hot air bath, log sauna, and full wellness center. Yoga, aqua fitness, hiking, cycling, horseriding, and tennis are also offered onsite. Rates from USD 183 per night. Book at least 45 days in advance and save 10%. Valida until March 31, 2012.
Velence Resort and Spa – 4 stars
On the shore of Lake Velence, this hotel complex includes a water park, spa, and conference center. In the summer months, guests can enjoy private beach access and two outdoor pools, while a thermal pool is available in spring and autumn. Indoor baths are open year round. Rates from USD 171 per night.
Greenfield Hotel Golf & Spa – 5 stars
Located in the small spa town of Bük, this large complex has modern rooms, indoor and outdoor pools, spa, massage, golf, and full conference facilities. Rates from USD 155 per night.
Danubius Health Spa Resort Bük – 4 stars
Full fitness and spa facilities are offered at this resort at the foot of the Austrian Alps. Nordic walking, tennis, bowling, squash, and golf are all offered onsite, as are spa amenities such as thermal pools, solarium, gym, air showers, and adventure pool. Rates from USD 113 per night.
Danubius Health Spa Resort Sárvár – 4 stars
Growing in international renown as a spa resort, the town of Sárvár boasts thermal springs and a rich medieval history. The Danubias Resort promotes wellness with a Finnish sauna, thermal baths, medical center, healthy cuisine, yoga, and range of outdoor sports and activities. Rates from USD 106 per night.
About Agoda Company Pte Ltd:
Agoda Company Pte Ltd (agoda.com) is a leading Asia-based, online hotel reservations company, which specializes in securing the lowest discount hotel prices. Agoda.com is part of Priceline Group (Nasdaq:PCLN). Agoda.com's network includes more than 150,000 hotels worldwide. The multinational staff of more than 600 professionals, located throughout the world, provides a first-rate reservation service that uniquely combines local knowledge and local connections to provide the best hotel deals to both business and leisure travelers.
In addition, agoda.com customers participate in the agoda.com Rewards Program, earning further discounts and free stays. Unlike programs that limit travelers to a single chain, the agoda.com Rewards Program allows customers to redeem Rewards Points at thousands of hotels around the globe, at any time. A member of the Pacific Asia Travel Association (PATA), agoda.com's aim is to promote travel by making it more affordable and more accessible to more people.
###