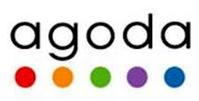 China's emergence as a top tourist and business destination in Asia is even more evident in the build up to the Beijing Olympics
Singapore (PRWEB) October 10, 2007
Agoda Company, an online travel company specializing in hotel discount bookings in Asia, has announced a partnership with DerbySoft, a company that provides connectivity solutions to hotels and travel agents across the world. DerbySoft's technology helps hotels distribute last minute inventory and prices updated in real time to preferred suppliers like Agoda. For Agoda's customers, this means access to rooms in sold-out periods and opportunities for substantial discounts on last minute trips.
Founded in Shanghai in 2002, DerbySoft's DSwitch is in use at premier properties throughout China, including independent hotels such as the Jianguo Hotel in Beijing, Hong Qiao State Guest Hotel in Shanghai, Tianlun International Hotel in Guangzhou, Grand View Hotel in Shenzhen. Also, chains such as IHG, Hilton, Jinling Hotel Group, BTG-NIKKO Hotels which operate properties such as Jinlun Hotel in Beijing, use the DSwtich to distribute their inventory.
Hotel properties are increasingly using such technology to better automate the distribution process. "We are pleased to connect with merchants like Agoda Company via DerbySoft, so that bookings, prices and availability can be managed seamlessly and in real time, increasing our operating efficiencies," explains Sun Xiuhua General Manager from Skyfortune Boutique Hotel in Shanghai.
For Agoda Company, the increase in inventory comes at a critical time. "China's emergence as a top tourist and business destination in Asia is even more evident in the build up to the Beijing Olympics," according to Wilfred Fan, Agoda's Vice President, Business Development. "Access to this platform will give us inventory to China's most desirable locations when they are most in demand."
Agoda's customers travel to Asia from all over the world. The company offers Agoda websites in 10 languages (half of which are Asian) in addition to Agoda.com. DerbySoft's CEO, Ted Zhang commented, "Our link up with Agoda will provide extended reach outside of China, thus enhancing the value of our inventory."
While the hotel market in China has typically been characterized by offline payment, printed documentation, on-request bookings that can take a few days to confirm and somewhat haphazard check-in procedures, Agoda and DerbySoft see the adoption of these technologies at hotels as a pleasant harbinger of an online future. "Customers should be the ultimate beneficiaries," said Agoda's Wilfred Fan.
For more information regarding Agoda, please access its website at http://www.agoda.com or contact the Agoda Team via e-mail at info@agoda.com.
About Agoda Company
Agoda (agoda.com) is an online travel and discount hotel bookings website which specializes in securing the lowest discount hotel prices. Based in Singapore with operations in Bangkok and the Philippines, Agoda's network includes 7,000 hotels in Asia and more than 33,000 worldwide. The staff of 200 professionals provides a first-rate reservation service that uniquely combines local knowledge and local connections to provide the best hotel deals to both business and leisure travelers.
Since 1997, Agoda Company has handled hotel bookings for more than 500,000 customers. Precision Reservations.com, PlanetHoliday.com, and hundreds of other internet sites use Agoda to provide hotel reviews and content, hotel inventory, pricing, fulfillment and 24/7 live support. In addition, Agoda customers participate in the Agoda Rewards Program, earning further discounts and free stays.
Launched in 2003, it was one of the first hotel loyalty programs offered by an independent online merchant. Unlike programs that limit travelers to a single chain, the Agoda Rewards Program allows customers to redeem Rewards Points at any hotel, at any time. A member of the Pacific Asia Travel Association (PATA), Agoda's aim is to promote travel by making it more affordable and more accessible to more people.
About DerbySoft
Founded in Shanghai in 2002, DerbySoft is a leading technology company serving the hospitality and travel industries in China. DerbySoft has developed and now operates China's largest hotel switch serving thousands of large international and domestic chain hotels including Hilton, IHG, BTG-Nikko Hotels, Jinling Hotel Group, CTS Hotels and others as well as more than 500 independent Chinese hotels. On the buyer side, hundreds of Chinese travel agencies, corporate travel offices, online travel agencies and other online distribution channels are connected to the switch.
###