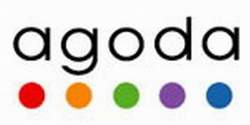 Starwood's increasing presence in the Asia-Pacific Region will be welcome news to Agoda customers who are seeking additional luxury accommodation options in Asia and are familiar with the Starwood brands and reputation for service
Singapore (PRWEB) October 5, 2007
Agoda Company, an online travel company specializing in hotel discount bookings in Asia, has announced an arrangement with Starwood Hotels & Resorts to distribute their Asia Pacific properties via Agoda's websites.
Representing eight luxury hotel and resort brands including the Sheraton, Le Meridien, St Regis and Westin hotels, Starwood have 124 properties in the Asia Pacific with over 50 new hotels opening in the region over the next year.
According to Wilfred Fan, Agoda's Vice President, Business Development, Starwood will utilize Agoda.com's extranet-based inventory management system so that Agoda's customers will have last minute availability at favorable rates which change frequently with seasonality and market trend. The partnership will launch in Southeast Asia this month and is expected to cover the entire Asia Pacific region within the year.
"Starwood's increasing presence in the Asia-Pacific Region will be welcome news to Agoda customers who are seeking additional luxury accommodation options in Asia and are familiar with the Starwood brands and reputation for service," said Fan.
Agoda Company has been operating since 1998 and markets hotels in Asia through Agoda.com and local market branded Agoda sites in nine languages, including Chinese, Japanese, Korean, Thai and other European languages.
Agoda and Starwood are planning to roll-out unique promotions for Starwood properties, designed to cater to the online market, which is increasingly driven by last minute impulse purchases, enabled by low cost carriers. "We see significant interest in properties such as the Sheraton Saigon Hotel in Ho Chi Minh City, Sheraton Hua Hin Resort and Spa in Hua Hin and The Westin Guangzhou in Guangzhou, China. The online channel is certainly heating up for hotel bookings in Asia," Fan added.
For more information regarding Agoda, please access its website at http://www.agoda.com or contact the Agoda Team via email.
Note to Editors
About Agoda Company:
Agoda (agoda.com) is an online travel and discount hotel bookings website which specializes in securing the lowest discount hotel prices. Based in Singapore with operations in Bangkok and the Philippines, Agoda's network includes 7,000 hotels in Asia and more than 33,000 worldwide. The staff of 200 professionals provides a first-rate reservation service that uniquely combines local knowledge and local connections to provide the best hotel deals to both business and leisure travelers.
Since 1997, Agoda Company has handled hotel bookings for more than 500,000 customers. Precision Reservations.com, PlanetHoliday.com, and hundreds of other internet sites use Agoda to provide hotel reviews and content, hotel inventory, pricing, fulfillment and 24/7 live support.
In addition, Agoda customers participate in the Agoda Rewards Program, earning further discounts and free stays. Launched in 2003, it was one of the first hotel loyalty programs offered by an independent online merchant. Unlike programs that limit travelers to a single chain, the Agoda Rewards Program allows customers to redeem Rewards Points at any hotel, at any time. A member of the Pacific Asia Travel Association (PATA), Agoda's aim is to promote travel by making it more affordable and more accessible to more people.
###