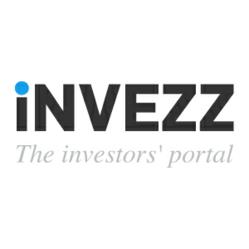 Massive fortunes have famously been built on exactly this form of [agricultural] investment.
London, UK (PRWEB) January 31, 2013
iNVEZZ.com, the investor's portal, has published an in-depth analysis in which the website describes the options available to private investors looking to make an agricultural investment in the range of £10,000 to £100,000. As stated in the article, agri-investments can be separated into three broad categories - investment in farmland, investment in farming, and investment in upstream or downstream activity. The analysis focuses on the first of these categories.
The first option outlined in the article is land-banking, described as purchasing agricultural land simply for the purpose of holding it. According to the article, the logic is that being a limited commodity land is bound to increase its value as time progresses.
iNVEZZ.com observes that despite having received bad publicity due to some unscrupulous land-banks and dubious practices, land-banking is a legitimate form of investment. As stated in the analysis, "massive fortunes have famously been built on exactly this form of [agricultural] investment."
Another option for private investors is to invest in already farmed land, the portal advises. This form of agricultural investment has certain advantages over land banking, one of which is that it provides a constant stream of revenue, whereas land banking only offers prospects for future capital gain. On the downside, the price of already farmed land is usually significantly higher than that of vacant land, bumping the initial investment needed for acquiring a reasonably-sized plot to over £ 1 million in the UK. And that's the kind of capital which private investors cannot usually afford, iNVEZZ notes.
One possible solution to this problem, the portal advises, is the formation of new syndicates or pooling arrangements, with multiple smaller investors combining capital to purchase a property. Also, there are a number of countries across the world offering prime farmed land at much lower prices than in the UK, which present tempting syndication opportunities for investors, the article concludes.
iNVEZZ.com is a newly launched investment-focused web portal offering news and analysis on a broad range of markets and investment classes such as forex, equities, commodities, real estate and energy. The website provides accurate and timely information with up-to-the-minute updates on the latest developments in the global markets.