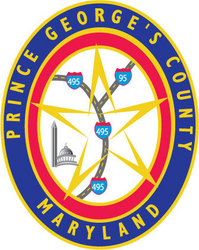 The partnership will also promote research of agricultural products in ways that bring jobs to Maryland, assist developing nations in Africa and encourage international trade
Beltsville, MD (Vocus) June 10, 2010
The Africa Trade Office, Prince George's County Economic Development Corporation (EDC), and Agricultural Research Service (ARS), will form a partnership to develop new solutions to agricultural, climate, and environmental challenges in world markets, particularly Africa. The partnership will also promote research of agricultural products in ways that bring jobs to Maryland, assist developing nations in Africa and encourage international trade. The Africa Trade Office was established with assistance of U.S. Senator Benjamin Cardin and the Support of County Executive Jack B. Johnson, both of whom will be in attendance for this momentous occasion. The MOU signing will be held at The United States Department of Agriculture, Agricultural Research Service, building 005 Room 021, located at 10300 Baltimore Avenue, Beltsville Maryland, on Monday, June 14, 2010 at 2:00 p.m.
"This agreement brings together the scientific expertise of ARS with skills developed by Prince George's County for developing job growth to address the needs of African nations as they develop and improve on the agricultural products that are so essential to their economies," said Joseph Spence, director of the ARS Beltsville Area. It is also designed to stimulate economic growth by identifying opportunities for Maryland businesses to capitalize on ARS research that addresses Africa's agricultural challenges along with U.S. concerns.
Previous ARS cooperative agreements have created jobs and business opportunities, in Maryland and other states, by identifying technologies that improve on a variety of agricultural products and systems. The EDC and The Africa Trade Office have a track record of spurring job growth by helping to initiate and expand on business opportunities, and transference of technological capabilities.
The agreement initially will focus on ongoing research being conducted by ARS researchers that may assist the countries of Nigeria, Ghana, Cameroon, Senegal, Tanzania, Uganda, South Africa, Malawi and Ethiopia. Other countries may be added in the future by mutual agreement.
ARS is the U.S. Department of Agriculture's principal intramural scientific research agency. The Prince George's Economic Development Corporation is committed to promoting economic development and helping emerging, and existing local and international businesses become established in Prince George's County. To learn more about the services that are provided by EDC, visit our website at http://www.pgcedc.com
For more information:
Patricia Thornton, Director of Marketing
Prince George's County Economic Development Corporation
301-583-4614, 240-533-5084 – mobile
# # # #