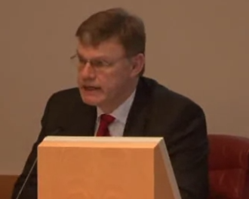 Appropriate agricultural policies are increasingly recognized as essential to sustainable economic growth, poverty reduction & food security & these challenges are particularly important in Sub Saharan Africa & South Asia
(PRWEB) May 24, 2013
The GDN project, Supporting Policy Research to Inform Agricultural Policy in Sub-Saharan Africa and South Asia, commissioned ten country research teams in 2011, to carry out a rigorous process of synthesizing existing knowledge on agricultural issues in South Asia and Sub-Saharan Africa.
The project output was launched through two project regional workshops. One of which was held in Colombo (October 2012), and the other in Nairobi (September 2012). Following the regional workshops, the project organized two Experts' Roundtables - One in partnership with the FAO, in Rome (December 2012), and the other was held at IFPRI Headquarters, Washington D.C (February 2013). Besides the launch and showcasing of the project output, the four workshops served as a platform where policymakers from the South were informed about the latest agricultural research findings from Sub-Saharan Africa and South Asia.
The project addresses five pressing agricultural development challenges in Sub-Saharan Africa and South Asia, which include - Irrigation and Water Use Efficiency; Agricultural Pricing and Public Procurement; Managing Agricultural Commercialization for Inclusive Growth; Long-term Challenges to Food Security and Rural Livelihoods; and Improving Effectiveness, Efficiency and Sustainability of Fertilizer Use.
The teams, comprising Southern Researchers and senior researchers from across the globe, produced 10 policy research papers. On the basis of these papers, 10 policy briefs were developed to enhance the uptake of the research findings. The policy briefs summarize the research findings emanating out of the 10 research papers. To further streamline the process of bringing forth the research findings, the project also produced 10 documentaries, which showcase the ground realities of agriculture in Sub-Saharan Africa and South Asia. These Documentaries are a collection of testimonies, which help translate research into engaging and involving life stories.
All the policy briefing papers, policy research papers and project documentaries are now available online and can be accessed at http://www.agripolicyoutreach.org. These vital discussions and insights and are meant to engage policymakers, government representatives, researchers, academics, international organizations, private sector and civil society in the agricultural policy debates for the future.
The project relies on locally and globally available repositories of knowledge and stresses on cross-country research findings to arrive at important policy lessons in the two regions. The project's uniqueness lies in its attempt to bring Southern scholarly views to bear upon Southern policymaking in the field of agricultural growth, development and poverty reduction.
In a short span of time, the project already boasts of 44,417 'likes' on Facebook and 720 'followers' on Twitter. The project output can also be accessed on mobile and tablet applications, especially designed and developed for iPad, iPhone, Android and Kindle Fire.
Click here to read more about the project.